SPA 8 Youth Suicide Prevention Task Force
The SPA 8 Youth Suicide Prevention Task Force is a cross-sector group of representatives from organizations and agencies serving youth in L.A. County's Service Planning Area (SPA) 8 who meet monthly to share knowledge and best practices; identify resources and gaps; and collaborate on specific, local efforts.
Members of the SPA 8 Youth Suicide Prevention Task Force include representatives from:
American Foundation for Suicide Prevention (AFSP) for Greater Los Angeles & Central Coast - Key Collaborator
Assemblymember Al Muratsuchi's Office
Casa Youth Shelter
Centinela Valley Union High School District
Community Helpline
Congressman Ted Lieu's Office
CSUDH Student Health & Psychological Services
CSULB Counseling & Psychological Services/Project OCEAN
Didi Hirsch Mental Health Services
Journey of Faith
Kaiser Permanente South Bay Medical Center
LA County Department of Mental Health (LACDMH)
LACDMH Long Beach API Family Mental Health Center
LACDMH Long Beach Child and Adolescent Program
LA County Department of Public Health
League of Women Voters of Torrance Area
Long Beach Memorial
Long Beach Unified School District
Los Angeles Unified School District

Mental Health America of Los Angeles
National Alliance on Mental Illness (NAMI) South Bay
Palos Verdes Peninsula Unified School District
Providence Little Company of Mary Medical Center
Richardson Middle School PTA
Senator Ben Allen's Office
South Bay Association of School Psychologists
South Bay Children's Health Center
South Bay Families Connected
South Bay Family Health Care
Supervisor Janice Hahn's Office
Teen Line
Torrance Council of PTAs
Torrance Memorial - Key Collaborator
Torrance Police Department
Torrance Public Library
Torrance Unified School District
Torrance-South Bay YMCA
The Volunteer Center South Bay-Harbor-Long Beach - Lead Coordinator
The following Purpose, Goals and Outcomes were developed collaboratively by the members of the Task Force:
Purpose
Support the American Foundation for Suicide Prevention's Project 2025 - a nationwide initiative to reduce the annual rate of suicide in the U.S. 20 percent by 2025 - by convening as a group of representatives from organizations serving local youth in Los Angeles County's Service Planning Area (SPA) 8 to collaborate, share best practices, create cross-sector solutions, and plan joint projects.
Goals and Outcomes
Goal
Outcome
1. Ensure that the Task Force outcomes are youth-informed by effectively engaging local youth to actively participate.
Youth Advisory Group(s)
Youth Task Force Rep(s)
2. Document the mental health and suicide prevention resources available for youth, their families and organizations serving youth in SPA 8.
Index of Mental Health Resources
3. Determine the major gaps in service (e.g., "upstream," community-based programs).
List of Known Service Gaps
4. Build community awareness of the youth mental health crisis and available resources.
Central Calendar of Events
Joint Marketing Agreement
Task Force Social Media Messages
5. Prioritize the best programs, services, interventions and resources to recommend.
Central Approved Referral List
6. Provide a forum for members to continuously learn about best practices, the latest research, replicable models and relevant community data.
Meeting Presentations/Discussions
Meeting Minutes
7. Coordinate select joint, community-wide projects and events (e.g., South Bay Out of the Darkness Campus Walk, trainings, etc.).
Task Force Program Work Plans
8. Explore private, public and corporate funding partnerships and help Task Force members become better aware of the opportunities and how to apply.
Meeting Minutes & Presentations
9. Brainstorm and recommend innovative, cross-sector solutions.
List of Task Force Recommendations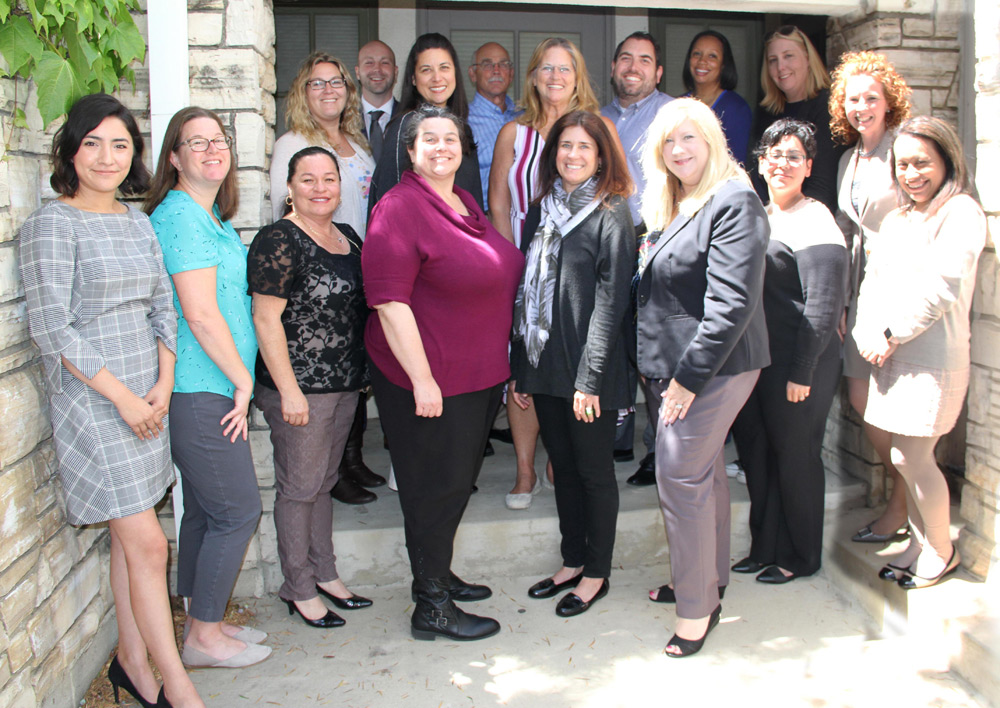 Building on our long history of bringing people together to address community needs, the Volunteer Center serves as the lead coordinator for the Task Force, which is part of our focus on Youth Mental Health. We will provide updates on this page as the Task Force continues to meet, collaborate and develop plans to ensure a broad, collective impact on the youth mental health crisis in our community. If you have questions about the Task Force, please contact us at info@volcenter.org or (310) 212-5009.
The May 1 launch of the SPA 8 Youth Suicide Prevention Task Force was supported by a grant from the Los Angeles County Department of Mental Health, through its Prevention and Early Intervention funding and in collaboration with CalMHSA.
Click here to learn more about our earn more about our Youth Mental Health focus.
Click here for helpful mental health resources.