Our Kids Are Not All Right:
The Growing Youth Mental Health Crisis Demands Our Response
Current Progress/Timeline | Make An Impact
---
We've all seen the heartbreaking headlines and heard the stories:
Teens who do well in school, participate in sports and are friends with everyone are shocking those closest to them by committing suicide at alarming rates...
Our youth are exhausted, anxious, depressed and overly-stressed, and an alarming number of them have contemplated, attempted or committed suicide - 46% more youth committed suicide nationwide in 2017 than in 2007, and an astounding 22% of local middle school students seriously considered suicide last year.
---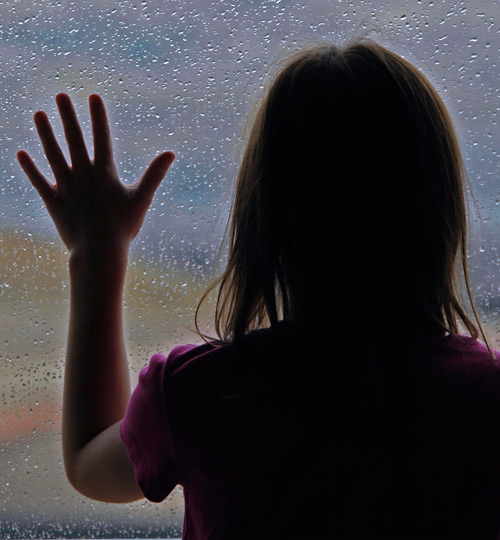 When our new President/CEO, Sara Myers, partnered with our Board of Directors on a three-year strategic planning process to establish an updated vision of the Volunteer Center's future, it included an evaluation of the current programs created to keep the organization at the heart of responding to the community's needs, such as Operation Teddy Bear (addressing educational inequity) and Food For Kids (addressesing food insecurity). More importantly, the assessment identified the critical needs currently facing our community. After combing through data and speaking with members of the community, it became quite clear where we needed to focus most - the mental health crisis facing our youth.
Story after story revealed that many of our youth are showing a lack of resiliency, empathy, balance, self-confidence and other characteristics necessary for emotional wellness. But why is this happening?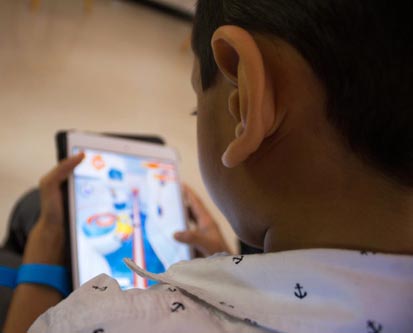 Think about the youth in your life - many are glued to handheld screens in restaurants, at events and at family gatherings. We've all seen it and here is what the facts tell us:
The youth in our lives are spending 6-9 hours a day on screens - not counting time spent for school-related purposes.
Studies show the more time they spend glued to screens, the higher the likelihood they will suffer from extreme lack of sleep, and exhibit signs of anxiety and depression - which are all indicators of an increased risk of suicide.
Although they have hundreds of "friends" online, many feel completely isolated and alone. On top of that, they have difficulty reading emotions, communicating effectively and empathizing with each other.
Despite extreme personal costs to their health and emotional well-being, many of these high-achieving students will be accepted into phenomenal colleges. Unfortunately, an alarming amount of them will drop out, return home or attempt suicide due to fragile emotional wellness. Southern California universities have seen a 100-168% increase in requests for counseling services - and that's just the students who seek out help.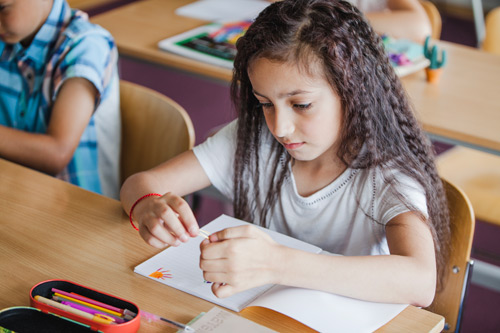 The mental health field is severely understaffed. The schools and medical field can't face this crisis alone. Screens are now an everyday part of our lives... but the suffering doesn't have to be. The Volunteer Center is taking on a significant leadership role in confronting this issue. We have a history of mobilizing volunteers with diverse talents and expertise to find creative solutions to urgent community needs just like this.
These are our children. This is our community.
This is our next big challenge and we need your help.
---
Your support will help us:
Bring all the major organizations serving youth together, so we can build strong partnerships to make a collective impact and start the tidal wave of necessary changes.
Spread community-wide awareness of the problem and help initiate gradual changes in behavior to help all of us.
Develop and implement services that will help families learn how to best assist their children from a place of empathy and compassion.
Our Current Progress/Timeline

PHASE 1: FEBRUARY - APRIL 2018

We conducted more than 50 interviews and informal discussions with a variety of community members, including mental health experts, representatives from the major area hospitals, educators, law enforcement, nonprofit leaders, faith-based community representatives, parents, affected youth and private philanthropists.

We also attended events featuring panels of experts and the youth themselves; conducted research; and developed an extensive database of proven studies, existing programs, program ideas, articles, anecdotes and incidents mentioned in the news. Finally, we compiled county, state and national data from the most well-respected universities, agencies and experts in the field of mental health.

OUR GOAL: To fully identify the problem - including a needs assessment with supporting statistics, affected populations and stakeholders - and develop the preliminary draft of what our community believes to be the major contributing factors.

PHASE 2: CURRENTLY IN PROGRESS THROUGH SUMMER 2018

We are focused on engaging the community during a series of Community Input Meetings, so mental health advisors, local parents, the faith community and the youth themselves can help us:

Prioritize the major contributing factors

Develop a list of needed services that focus on prevention, education, awareness and informal community care

Create a map of existing services to identify the gaps and focus new services on filling those unmet needs

We are also convening a Youth Mental Health Taskforce to bring all the major organizations serving youth together to serve as a network of partners. When the newly identified services and education campaigns are ready to be rolled out community-wide, the members of the Taskforce can, as a group, provide a larger collective impact than the Volunteer Center could provide alone.

OUR GOAL: To develop solutions together with community members, including the youth themselves, led by the guiding values of empathy, inclusion and vulnerability.

PHASE 3: CURRENTLY IN PROGRESS THROUGH FALL 2018

We are working with the community to identify and develop services that are both effective and measurable to address this crisis. The solutions will form the basis of new partnerships, programs and community-wide awareness campaigns to reach as many families as possible.

We are balancing the services between grant-funded programs, fee-based programs and in-kind investments to spread community-wide awareness.

OUR GOAL: Breaking down the walls between our peers and bringing together the public/private sectors to form strong coalitions for collective impact.
We know there are many worthy causes. We hope you will elevate this cause to the top of your list.
If you donate through this Spring campaign, you will be among the first to hear updates as details about our new focus unfold!

Stay up-to-date with the Volunteer Center and our new focus: