Other Ways to Donate
Make an in-kind donation | Shop our Amazon Wish List | You Shop, Companies Donate: AmazonSmile | Ralphs & Food For Less
Support our De De Hicks Legacy Campaign | Include us in your will, bequest or trust | Learn About the CARES Act & Your 2020 Gifts
---
In-Kind Donations of Goods or Services
Your in-kind donations help us serve students in need through our signature programs. Our Food for Kids program provides bags of food to low-income elementary school students each week, and our Operation Teddy Bear program distributes school supplies and our signature lesson in kindness to underserved first-grade students each year.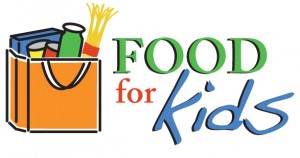 Help nourish local elementary school children and their families by downloading and/or printing our handy Shelf-Stable Shopping List to take with you next time you are at the store to pick up food to donate, such as:
Breakfast Items: Cereal, Oatmeal, Granola Bars
Shelf-Stable Fruit: Canned Fruit, Raisins, Apple Sauce, Fruit Cups
Meal Components: Canned Vegetables, Canned Meat, Peanut Butter, Jelly, Macaroni & Cheese, Pasta (dry or canned), Pasta Sauce, Rice (1 or 2 lb. bags), Soup
Please note: No glass jars, bulk-size items or expired food.
COVID-19 UPDATE: We are accepting donations - by appointment only - for the time being, as long as our office in Torrance remains open.
If you would like to donate food, please follow these temporary procedures to ensure your safety and the safety of our staff:
If you are healthy and in a low-risk age group, please email programs@volcenter.org to make a drop-off appointment. Please allow 24-48 hours for a response and note that we are not open on weekends.
If you are experiencing symptoms of respiratory illness (including fever or cough), we ask that you reschedule your visit for another time, after you have been healthy without symptoms for several days.
At your designated drop-off time, you can drive up to the ramp adjacent to our parking lot, and our staff will work with you to help you remain six feet away as you unload your donation. Please note that all guests must wear masks and practice social distancing when visiting the Volunteer Center.
We would also truly appreciate financial donations to help us continue this program and serve local families in need during this challenging time. Click here to make a donation.
Click here for tips and tricks on running a successful food drive.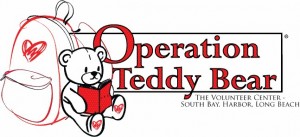 Donate 2,500 identical literacy and educational items appropriate for first graders such as:
Reading Books
Coloring Books
Pencils
Rulers
Crayons
Paint sets
Math workbooks
Teaching supplies for 250 teachers
For more information on donating supplies for Operation Teddy Bear, contact us at info@volcenter.org or (310) 212-5009.
---
Shop our Amazon.com Wish List
We've made it easy for you to support Food For Kids by creating an Amazon.com Wish List! Skim the list here and consider adding something to your cart. These items will be sent directly to the Volunteer Center, and if you use AmazonSmile during check out, we will also benefit from the total purchase (see details below).
---
You Shop, Companies Donate
AmazonSmile
Many of us love how easy Amazon makes shopping for the things we need. Did you know they also make it easy to support a favorite cause just by shopping with them? Use the special AmazonSmile URL every time you shop on Amazon and you will automatically support your selected charitable organization, at no cost to you!
There are a few ways to ensure the Volunteer Center receives a percentage of your purchase on eligible items, whether it's for holiday gifts or everyday needs:
Select "Volunteer Center South Bay-Harbor-Long Beach" as the beneficiary for your AmazonSmile account, and then navigate to smile.amazon.com whenever you begin shopping on Amazon!
On your first visit to smile.amazon.com, you will search for and select a charitable organization to support.
To change your charity, sign in to smile.amazon.com on your desktop or mobile phone browser and select "Change your Charity" under "Your Account."
Using the Amazon Shopping App? Turn on AmazonSmile in the app settings and a donation will be made on every eligible purchase using the app. Click here for details.
---
Ralphs/Food For Less Community Rewards
Do you regularly shop at Ralphs or Food For Less? Did you know that the shopping you're already doing could benefit the Volunteer Center when you select us as your Community Rewards beneficiary?
Here's how!
Log-in to your Ralphs or Food For Less account
Click My Account at the top right
Click Community Rewards at the far left
If you're not yet enrolled, search for "Volunteer Center South Bay" or our organization code "YJ184."
You can also update the organization you're supporting by clicking Change Organization and searching that way.
More details on how to register your Rewards Card online OR change the Community Rewards organization: Ralphs | Food For Less
Questions or problems? Contact Liz Reinhardt at liz@volcenter.org or (310) 212-5009.
---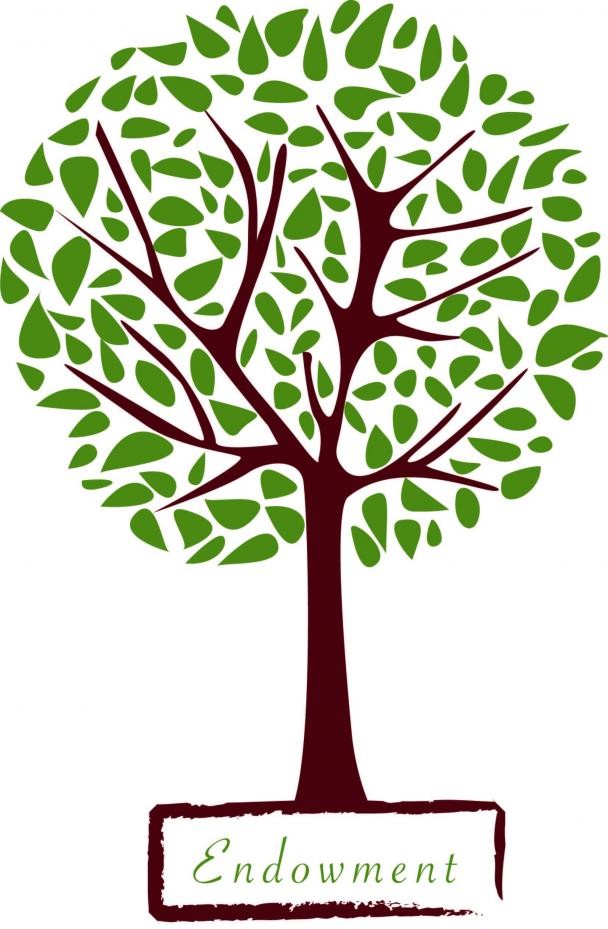 Support Our De De Hicks Legacy Endowment Campaign
An endowment donation is a gift that keeps on giving. The principal donation is invested in perpetuity and the investment income provides ongoing annual support for the Volunteer Center and its programs. This type of giving is for those who want to leave an enduring legacy that will be remembered for generations.
Please contact President/CEO Sara Myers at sara@volcenter.org or (310) 212-5009 to discuss your wishes and obtain an endowment donation form.
---
Wills, Bequests and Trusts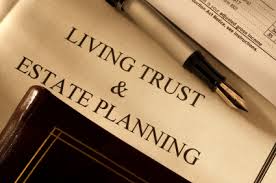 You could make a world of difference and leave a legacy that will be remembered for generations. It's simple!
Just state the following in your will or trust:
Our full legal name: Volunteer Center South Bay-Harbor-Long Beach
Our address: 1230 Cravens Ave, Torrance, CA 90501
Our Tax ID number: 95-2301600
The nature of the gift (for example, cash, stock, bonds, or other property)
Any specific designation you would like, such as ensuring your gift will be preserved in our permanent endowment.
It's even simpler to name the Volunteer Center as the beneficiary of property, such as a bank account, life insurance policy or retirement plan. The bank or other company usually provides a form for you to use. Let us know if you want your legacy to be used for an enduring endowment, capital improvements or programs to support the community. Please contact President/CEO Sara Myers at sara@volcenter.org or (310) 212-5009 for more details.
---
The CARES Act and Charitable Contributions to Qualifying Organizations, including the Volunteer Center
Individuals who claim the standard deduction in 2020: Deduct up to $300 of cash donations.
Individuals who itemize deductions in 2020: The deductible amount has been raised from 60% to 100% of adjusted gross income.
In-Kind Food Donations: The tax deduction has been raised from 15% to 25% for 2020. Click here for our temporary food donation process - currently by appointment only.
Corporations: The cash gift limit has been raised from 10% to 25% of corporate taxable income for 2020.
These details are provided for convenience purposes only. Please consult your tax advisor for more information. References: Forbes | 1040.com | Independent Sector