Mental Health Resources | Having Conversation About Mental Health Talking to Your Kids About Mental Health
| Dear Evan Hansen and Talking About Mental Health | Screen Time Resources |
Helpful Resources for Connection and Wellness Amidst Uncharted Times
Return to the main Youth Mental Health page
Please note: The links below are from external sources and are provided for convenience purposes only. It does not constitute the Volunteer Center's endorsement or approval, and the external parties are solely responsible for the accuracy of the content.
---
Helpful Resources
Below are some of the best resources we've found to help you and your loved ones right now, instead of waiting until our plans and programs are finalized. We hope you will take a moment to click on the links, review the information, and share them with anyone you think could benefit.
We will continue to share suggestions and resources you can use right now, as well as update you on the progress we're making on our new Youth Mental Health programs in our monthly eNewsletter, as well as on Facebook, Instagram and Twitter.


Mental Health Resources
Crisis Text Line - Text CONNECT to 741741 from anywhere in the USA, anytime, to talk to a Crisis Counselor about any type of crisis.
Teen Line - Teens can get support from one of their peers 6-10pm Pacific every night by calling (800) TLC-TEEN, texting "TEEN" to 839863, emailing through the website, using the Teen Talk App or joining conversations on the Message Board.
Didi Hirsch Mental Health Services' Crisis Services - Support includes a Crisis Line with English- and Spanish-speaking crisis counselors 24/7, as well as Korean-speaking counselors during peak evening hours; Crisis Chat; Text Support; Teen Line (during the 20 hours a day teens are unavailable to speak); Disaster Distress Helpline; and follow-up services.
Mental Health America's Screening Tools - Determine if you may be experiencing symptoms of a mental health condition. Scroll down on the page to find descriptions for each screening if you're unsure which to try first.
---
Having Conversations About Mental Health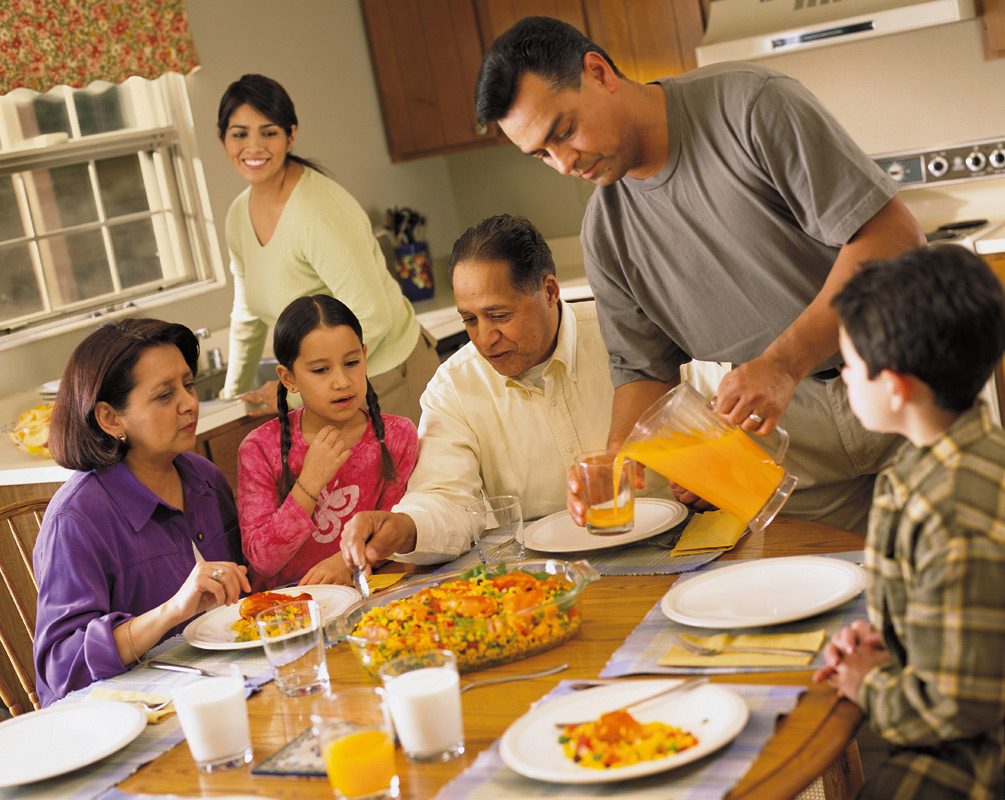 In an issue of Maria Shriver's Sunday Paper, part of her "Architects of Change" series, she spoke about the "Conversations Around My Kitchen Table" with a wide variety of people, much like many of us have around the kitchen tables in our own homes. During one such conversation, she learned her friend was struggling.
"A friend shared that they have had thoughts of depression, despair and suicide. None of us had any idea they were feeling that way. It was yet another reminder of how critical it is for all of us to reach out and check in on friends and family, if nothing else to let them know that we are here and that they are not alone."
During the needs assessment portion of our Strategic Planning Process, it became very clear to us that almost everyone in our community is struggling emotionally in one form or another, and yet we have very few safe spaces to talk about it. We need more kitchen tables in our community. We need more face-to-face support.
We encourage you to reach out and talk to the people in your life. Tell them what you are personally dealing with - you might be surprised how many others are also struggling. You can also ask a child or young adult in your life how they really are, while sharing the types of things you struggle with emotionally. Often, our youth only see the "perfect" facade we all portray, so they stuff their feelings and try to emulate the so-called "perfect lives" of others.
As Maria put it so succinctly, "Being in community and inviting people into your life to sit at your table not only opens your mind, but it helps you feel connected and less alone. Social connection and feeling in community with others are critical to our emotional and mental health."
She also shared this list of questions you can use to help assess your own mental wellness:
Do you know what you need to feel emotionally healthy?
Do you know what you need to feel mentally healthy and physically healthy?
Do you take care of those aspects of yourself?
Do you have friends who check in on you?
Do you reach out when you need help?
---
Talking to Your Kids about Mental Health
Cynthia Germanotta (Lady Gaga's mom and co-founder of the Born This Way Foundation) wrote an insightful article about her own experiences for The Mighty - specifically how she has struggled with the best way to approach the topic of mental health with her daughters. She also used feedback the Foundation gathered from young people and their parents/guardians to provide tips and suggestions for other parents to consider as you have conversations about mental health with your kids. Click here to read the article and learn more.
---
Dear Evan Hansen and Talking About Mental Health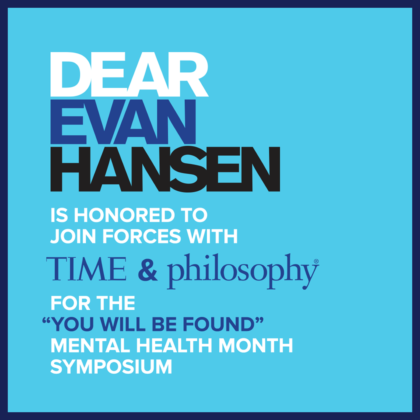 Thousands of Los Angelenos headed to the Ahmanson Theatre in October/November 2018 to see the Tony Award-winning musical, Dear Evan Hansen, featuring the same themes as our new youth mental health focus and the effects of screens/social media. We began to appreciate this musical and its message during our research, and we gathered more insights when we watched the "You Will Be Found" Mental Health Month Symposium in May 2018, including members of the Broadway production team and their nonprofit partners, when it was broadcast live on Facebook.
Producer Stacey Mindich's opening remarks reflected the types of stories we heard from our community members during the past year: "Those of us associated with the show have been approached by fans and friends alike, and have heard intimate, deep dark stories about suicides hidden in family histories and young children stymied by social anxiety or OCD. Teenagers with depression. Adults who simply can't connect." The show's cast has also received letters from the public, and highlights are included in this video shown during the symposium's broadcast, which also features Dr. Jean Twenge, whose research has been integral to our work.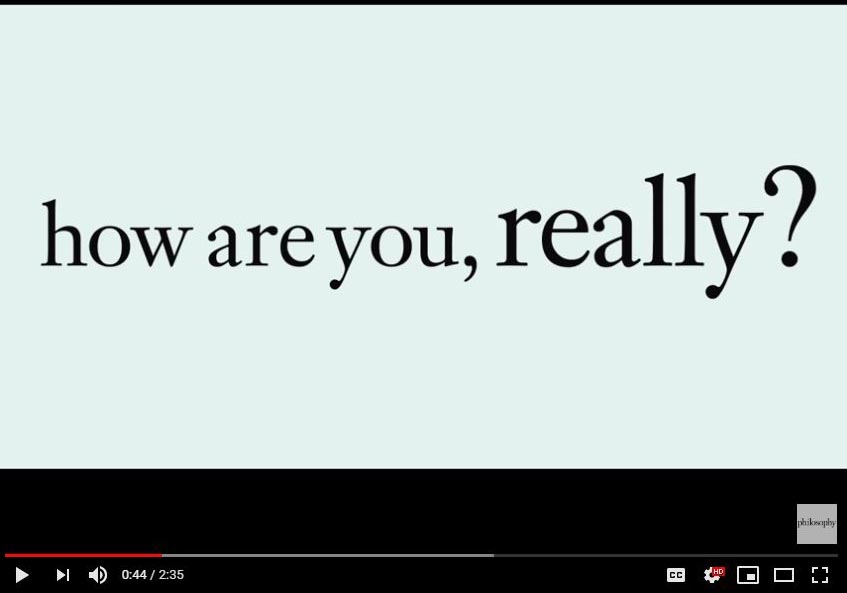 We are grateful this show is exposing these issues in such a powerful way, and we are glad it is helping people feel more comfortable sharing their experiences. In fact, another short video aired during the broadcast asked, "how are you, really?" stressing the importance of really talking about our mental health with each other.
Many of the songs and lyrics directly touch on the feelings we've heard local parents and youth express, and further support the need for more dialogue, guidance and resources for families in our communities. If you haven't been to our main Youth Mental Health page recently, click here for updates on our new focus, including information about the updated Teen Program, Parent/Caregiver Education and Community-wide Education (found in the Current Progress/Timeline section).
---
Screen Time Resources
Action For Healthy Kids' page on Screen Time, including Strategies for Schools, Strategies for Home, Tips and Additional Resources
Screen Time Tips by Age Group
Family Media Plans and Screen Time Contracts