Make A Gift That Makes A Difference
The Volunteer Center South Bay-Harbor-Long Beach is a 501(c)(3) nonprofit organization and most types of gifts are fully tax deductible.
Donate to Support Our Programs | Other Ways to Donate
---
Donate to Support Our Programs
We have several programs that make a real difference in our shared community.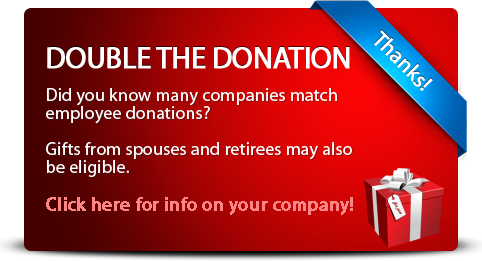 Greatest Need - Inspire, mobilize and empower thousands of volunteers so they can make a difference in the community
The Volunteer Center is uniquely positioned to empower and connect volunteers to rewarding service opportunities that address critical community needs.
Operation Teddy Bear® - A literacy program that benefits thousands of underserved first-graders at local elementary schools
Operation Teddy Bear® provides students with a lesson in volunteering, along with colorful literacy schoolbags filled with items such as reading and coloring books, a learning clock, a toothbrush, pencils, crayons, and of course, a teddy bear! Click here to learn more.
Food For Kids - A volunteer-drive food pantry that provides non-perishable food to elementary school children in need
Volunteers assemble and deliver bags of food to various elementary schools on Fridays for the students to take home and consume over the weekend. Each bag is filled with enough non-perishable food to provide two breakfasts, two lunches and two dinners. Click here to learn more.
Endowment - Your donations ensure future generations will continue to enjoy our volunteer programs and services
To make a donation by mail, send a check made payable to the Volunteer Center to 1230 Cravens Ave, Torrance, CA 90501.
Questions? Contact Melissa McCormick at melissa@volcenter.org or (310) 212-5009.
---
Other Ways to Donate
There are many other ways that you can choose to support us - click on any of the links below for more information.
If you have any questions about how the Volunteer Center can meet your charitable goals for the future, please contact President/CEO Sara Myers at sara@volcenter.org or (310) 212-5009.