Become a Food For Kids Sponsor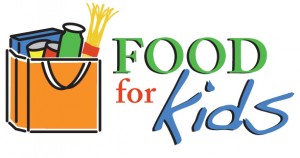 We know that corporations and organizations often look for ways to make a greater impact in the community, and the Volunteer Center is proud to offer an opportunity for you to support Food For Kids! Through our volunteer and donation-driven food pantry, we provide bags of non-perishable food and health-related inserts to low-income students at partner elementary schools and organizations in the South Bay and Harbor areas each week.
---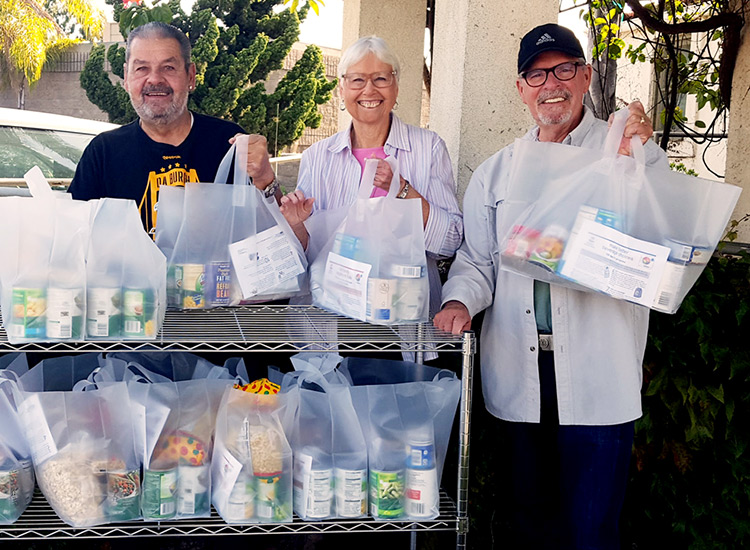 Our volunteers help us assemble and deliver bags of weekend meals to our partners on Fridays. The school and nonprofit staff identifies the families with the greatest need each week, and the students take the bags home to share with their families over the weekend.
When schools closed in March because of the pandemic, we began working with our school partners and other organizations to make special alternate delivery arrangements, so we could continue providing bags of weekend meals to families in need.
Click here to read more details about Food For Kids, including other examples of how we partner with the community to make a difference together!
---
Benefits of Sponsorship
In addition to making a financial impact, sponsoring companies and organizations have the opportunity to learn more and see how the program works first-hand!* When you schedule a visit for your team members to visit the pantry, your team will work together, building a spirit of camaraderie and empathy for those we serve, while helping to sort donations and pack bags of food. We encourage companies and organizations to coordinate a food drive prior to the visit, so the team can use their own donations in the bags they pack!
The higher sponsorship level includes the opportunity for your team and their families to take part in our new, empathy-focused educational program, geared toward youth.* During a scheduled visit, families help sort donated food and pack the bags for weekly distributions, which creates conversations about kindness, compassion, empathy, emotions, and how helping others benefits the individual and the community.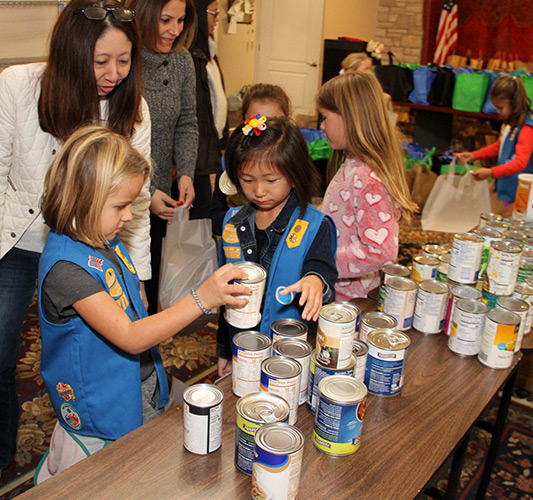 While touring the pantry, we speak with the youth about how it feels when they're hungry, and then we relate that to how the children we serve feel - having to concentrate in school when their stomachs are empty. We also explain how the kids we serve get school-provided meals during the week, but their families can't always afford enough food on the weekends.
When packing the food, we discuss how the donated food will be used to help make healthy meals by looking at the different ways we combine the food we distribute, as well as why we only distribute non-perishable food. This also gives the visiting youth an opportunity to empathetically pick out what goes into each bag, and we encourage them to pick their favorite items to create meals and bring joy to the families we serve!
*Please note: Opportunities are currently limited in size, scope and scheduling due to county guidelines during the pandemic.
---
| | | | |
| --- | --- | --- | --- |
| BENEFIT | $5,000 | $2,500 | $1,000 |
| Thank you post on the Volunteer Center's social media pages (Facebook, Instagram and Twitter), with appropriate tags/hashtags | x | x | x |
| Name listed on Honor Roll of Donors webpage at appropriate level | x | x | x |
| Volunteer opportunities, including food drive, site visit and packing event | x | x | |
| Logo included on the Food For Kids webpage as a Major Sponsor | x | x | |
| Logo included in each of the Volunteer Center's monthly eNewsletters along with other major sponsors | x | x | |
| Empathy-focused Educational Visit and Program geared toward youth for employees and their families | x | | |
| Logo included on Food for Kids Donor Cards in the bags we distribute | x | | |
If you have questions or would like to become a Food For Kids Sponsor, please contact Liz Reinhardt at liz@volcenter.org or (310) 212-5009.