Jump to: Escape Room Details | Tickets | Theme/Setting | Not familiar with Escape Rooms? | FAQ | Sponsors | Team Photos
---
Do you enjoy puzzles, riddles and word games?

Have you wanted to try an Escape Room, but it's too far of a drive?

Are you a fan of crime scene investigation stories, movies and TV shows?

Are you an Escape Room enthusiast?

If you answered yes to any of these questions, you'll definitely want to join us for the Volunteer Center's new and unique fall fundraiser:
The basement of our historic, Old Torrance building – a real former mortuary – is the setting for this first-of-its-kind South Bay fundraiser, mixing together local history with spooky, fictional fun just in time for Halloween!


You will have 60 minutes to solve the puzzles and find the final clue to escape the room… but can you???
---
5 WEEKS ONLY!
September 28 - October 29, 2017

Thursday, Friday and Saturday evenings; Saturdays and Sunday afternoons
at the Volunteer Center, 1230 Cravens Avenue, Torrance, CA 90501

$35 per person - tickets must be purchased online in advance
Plan to arrive 15-20 minutes before your session start time
Each one-hour session is designed for six people
You can book an entire room (you must purchase all six tickets) or meet new friends when you arrive

Our Escape Room is geared toward ages 14* and older, including seniors in good shape, and players under the age of 16 must be accompanied by at least one adult. All participants must be able to climb up and down stairs, be up for a rush of adrenaline, and be willing to sign a waiver. There are no other special skills or knowledge required – this is a chance to put your curiosity and creativity to the test.

Click here to review our FAQ.

*Please note - the age minimum was updated to 14 from the previously-stated minimum age of 10 after room testing.

Not familiar with Escape Rooms? Learn more below.

South Bay Escape Room: Mortuary Mystery benefits the Volunteer Center's programs and services. Click here to learn more about our signature programs.

[Video music by Mattia Cupelli - www.mattiacupelli.com]

Sign up for our email list

Follow us on Facebook
---
South Bay Escape Room: Mortuary Mystery is a perfect activity for:
Escape Rooms help to develop:

Team Building
Date Nights
Ladies' Nights Out
Family Outings

Youth Groups
Scout Troops
Church Groups
Gaming Aficionados

Critical and Creative Thinking
Problem-solving
Communication
Observation

Teamwork
Leadership
Delegation
---
Theme/Setting
The Stone and Myers Mortuary opened on Cravens Avenue in Torrance with great fanfare the weekend of February 29, 1929, and the entire front page of the Torrance Herald's "March of Progress" edition was devoted to it. The local paper called the new building "one of the showplaces of Torrance," declaring that Stone and Myers had built "one of the finest funeral homes in Southern California."
Now, 88 years later, we've discovered a narrow staircase leading to an abandoned part of the basement full of old relics, and we need "volunteers" to help us solve the mortuary mystery before the one-hour volunteer shift ends.
---
Not familiar with Escape Rooms?
"Escape the room" games have become very popular over the last several years, both across the country and around the world. Teams are usually given one hour to solve a series of puzzles using strategically-placed clues, and they must use communication and strategy to figure out how to "escape" – a perfect activity for team-building!
Each Escape Room is created around a specific theme and time period, such as a medieval dungeon, futuristic space station or present-day prison cell. Since the Volunteer Center's Torrance building was originally a real working mortuary, we knew it was the perfect setting for our South Bay Escape Room fundraiser.
Escape Rooms are also a fun way to bond as a group of friends, family or team, and don't worry... even though you are "locked" in the room, you can ask to leave at any time. However, most people get so caught up in solving the puzzles that the 60 minutes flies by! Can you beat the clock???
Have more questions? Click here for our FAQ.
---
Major Sponsors


Shirley Starke-Wallace




Beth and Steve Wilson

Major In-Kind Sponsors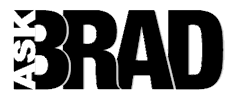 A heartfelt thank you to the other in-kind donors and volunteers who made South Bay Escape Room: Mortuary Mystery possible:
Hedy Deck
Dawn Erickson
Steven Griswold
Brad and Christine LaVerne
Lowe's Torrance - Dalavina Whitehurst and Monica Canlapan
Tristan MacMillan
Jesse Markus
Melissa McCormick
Sandy and Joseluis Montalvo

Sara and David Myers
Gwyneth Oikawa
Linda and Victor Reinhardt
Liz Reinhardt
Mayra Suarez
Trisha Smith
Torrance Historical Society and Janet Payne
Trophy Emporium - Robert Brower
Beth and Steve Wilson
Diana and Luke Wilson
Matt Wilson