Affinity Group Events
The Affinity Group puts on fundraiser and awareness events to raise money for Operation Teddy Bear® each year.
---
Community Volunteer Awards Luncheon
The Affinity Group honored Jean Adelsman, Ann Buxton and Joyce Kochanowski for their outstanding contributions to the community at a luncheon on Thursday, June 21, 2017 at the Palos Verdes Golf Club, benefiting the Volunteer Center's Operation Teddy Bear® (click here to read more about the honorees).

The luncheon also featured a performance by singer Jeralyn Glass. Ms. Glass has sung leading roles in many of the finest opera houses and concert halls of Europe, America and the Far East. She began her career on Broadway as the youngest cast member in the 25th anniversary revival of My Fair Lady, and has also performed regionally and on national tours.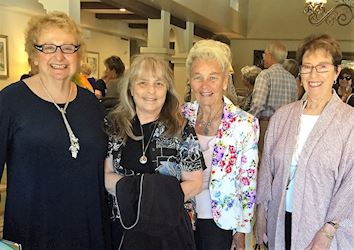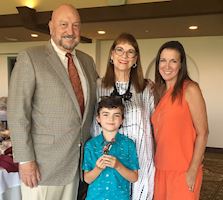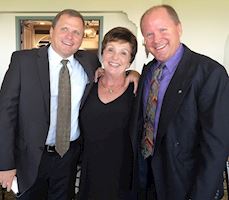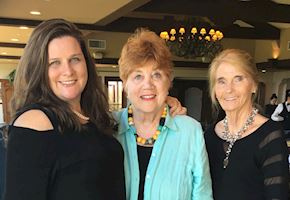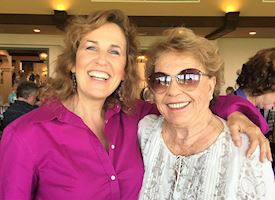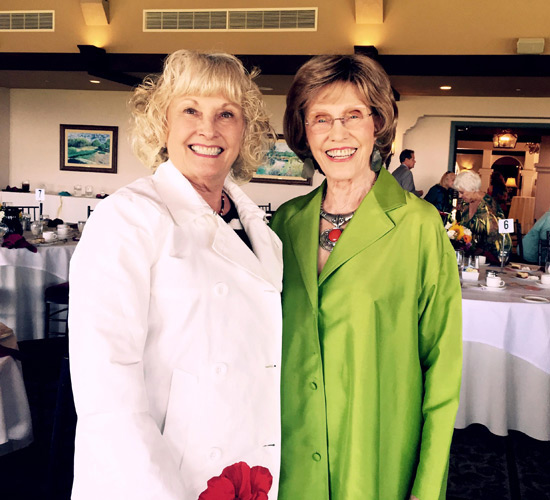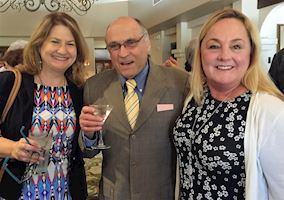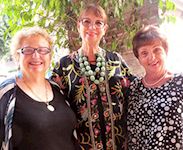 About the Honorees
Jean Adelsman is a longtime community volunteer who is a past chair of the board of the Volunteer Center and currently chairs the Food for Kids program. She is a former president of the Torrance Cultural Arts Foundation board and has been active in the past on the H.E.L.P., RSVP and Community Helpline boards. She is also a member of Affinity.
Ann Buxton has been a key supporter of the Palos Verdes Art Center and its support group, The Circle. She is past president of that group and is currently president of the Center board. She has also chaired the successful Homes Tours for both PVAC and Neighborhood Church. She and her husband David have hosted two Affinity Legends fund raisers at their beautiful home.
Joyce Kochanowski has volunteered for many community organizations. She is past president of Las Primeras and currently president of Las Vecinas, support groups of the Assistance League. She has been Treasurer of Toberman auxiliary and currently is treasurer for both The Associates of PVAC and the Affinity Group. She is also a volunteer for H.E.L.P. and adds sunshine wherever she volunteers.
---
"Legends In Our Time"
"Legends In Our Time" events honor volunteers chosen as "Legends" for their outstanding contribution to the community. Past honorees have included:
2016
Donald Crocker
William Ailor
Richard Moe
Robert Medawar
2015
De De Hicks
2014
Jackie Crowley
Mary Scott
Shirley Starke-Wallace
Teresa Sun
2013
Janet Smith
Anita Javitt
Jane Jones
Dorothy Lay
2012
Mary Curtin
Stephanie Enright
Joan Moe
Mary Jane Schoenheider
2011
Yvonne Bogdanovich
Anne Destabelle
Marylyn Ginsburg-Klaus
Sue Soldoff
2010
Pam Barrett
Janel Baszile
Ginny Bleier
Rosemary Humphrey
2009
Shirley Borks
Jacqueline M. Glass
Maude Landon
Harlyne Norris
2008
Glenous Absmeier
Keri Gilbert
Meredith Grenier
Diana Martin
2007
Barbara Dye
Arline Grotz
Sharon Ryan
Sue Seager
2006
Monica McFaden
Debbie Richardson
Susie Beall
Rowena Schaber