---
Operation Teddy Bear Teacher Appreciation Drive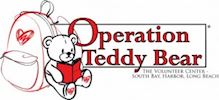 DONATION DEADLINE EXTENDED TO SEPTEMBER 27!
We are looking for volunteers and organizations to donate goodies to bring for the teachers when we deliver the Operation Teddy Bear schoolbags in December, January and February, a time when classrooms are always in need of more supplies to get them through the rest of the school year.
As you purchase supplies for the start of the school year, would you also purchase a few extra items for our Teacher Appreciation Drive? We've put together a list of suggested items based on feedback from teachers. Click here for complete details!
---
Don't Miss South Bay Escape Room: Mortuary Mystery!
Do you enjoy puzzles, riddles and word games? Are you a fan of crime scene investigation stories, movies and TV shows?
Have you wanted to try an Escape Room, but it's too far of a drive? Are you an Escape Room enthusiast?
If you answered yes to any of these questions, you'll definitely want to join us for our new and unique fall fundraiser - South Bay Escape Room: Mortuary Mystery - 5 WEEKS ONLY, September 28 - October 29! Click here to learn more and purchase tickets!
---
Discussing Hunger in the Midst of Abundance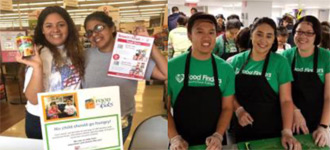 President/CEO Sara Myers will join Patti Larson, Executive Director of Food Finders, next week in sharing information about the impact of food insecurity on the local community at the Manhattan Beach Library's Community Interactive Forum.
Food Hunger in the Midst of Abundance - hosted the Manhattan Beach Library, Senior Citizens Resources Committee, Parks & Recreation Older Adults Program, Conservancy and Historical Society - takes place on Tuesday, September 26 at 7:00 p.m. in the Manhattan Beach Library Meeting Room, 1320 Highland Ave, Manhattan Beach, CA 90266. Those planning to attend are asked to bring a donation of two non-perishable food items to the event.
---
Food For Kids Takes a Village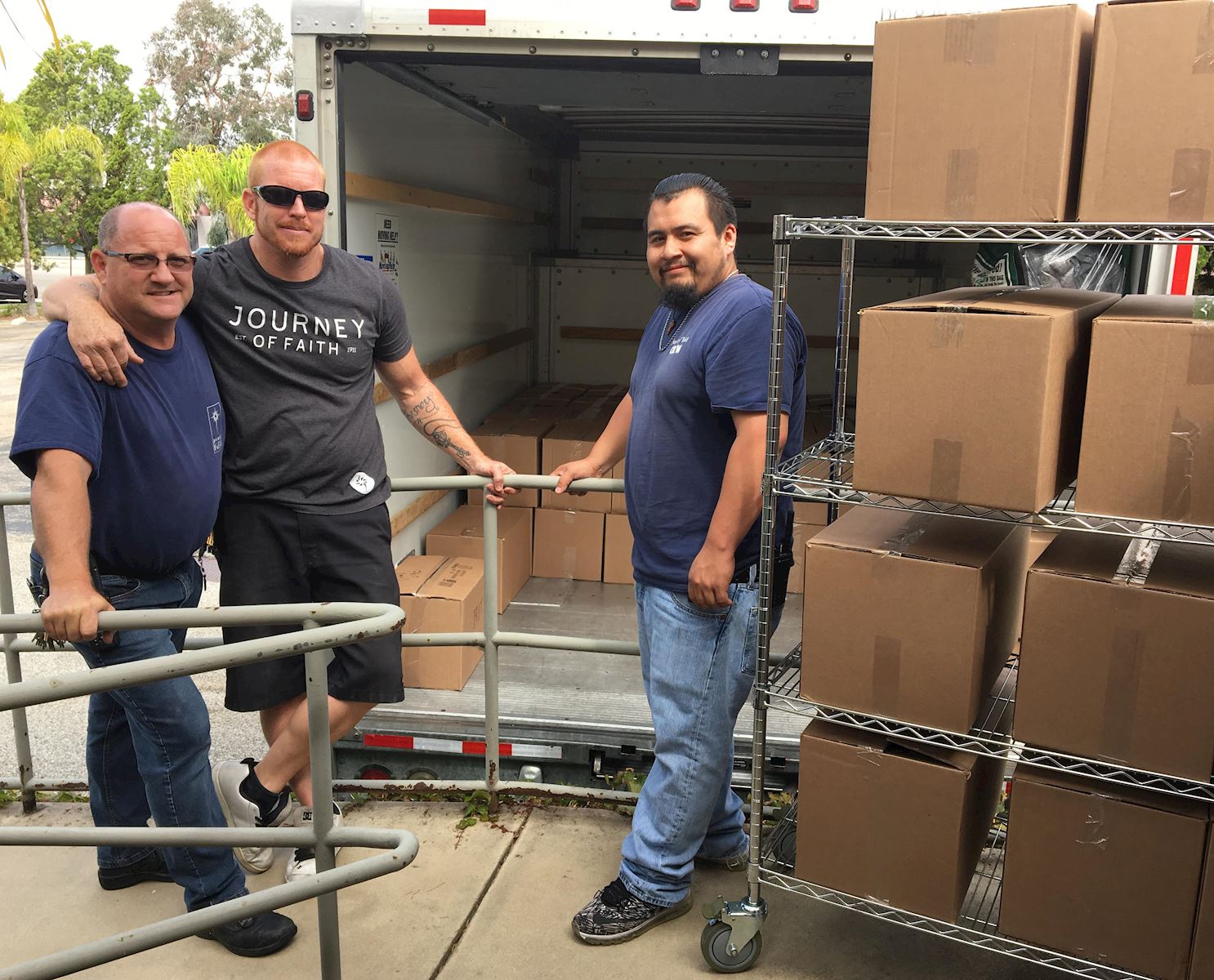 A huge thank you once again to Journey of Faith in Manhattan Beach for another generous donation: 119 boxes filled with 238 bags of food, plus additional food for our Food For Kids pantry, totaling nearly 3,000 pounds of food!
NEW DROP-OFF LOCATION! In addition to our Torrance Office, you can also bring Food For Kids donations to our booth at the Farmer's Market every Tuesday between 8:00 a.m. and 1:00 p.m. at Wilson Park. Click here for more information about Food For Kids, including a non-perishable food shopping list and more details about donation drop-offs.
---
CVC Honors First Responders on September 11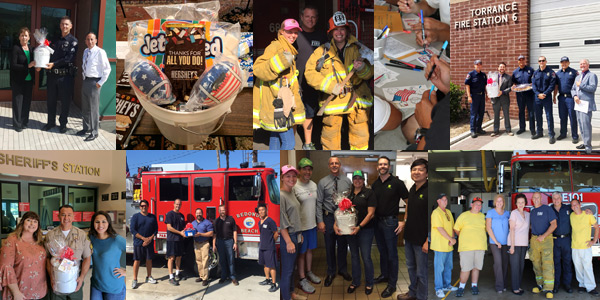 At the beginning of September, our Corporate Volunteer Council (CVC) created first responder appreciation baskets for local police and fire stations in honor of the September 11th National Day of Service and Remembrance. CVC member organizations DoubleTree by Hilton, GreenDart, John Deere, MOOG and Saatchi & Saatchi ran supply drives to collect the ingredients used to make s'mores, and then volunteers from these companies put the items together, along with patriotic touches and cards from our Coloring Cards for a Cause series.
Then, on Monday, September 11, volunteers delivered the gifts and words of thanks to 27 stations in Torrance, Redondo Beach, Carson, San Pedro, Wilmington and Harbor City. In coordination with this effort, the Palos Verdes Peninsula Chamber of Commerce created their own treats, colored cards we provided and made deliveries to the police and fire stations in Palos Verdes and San Pedro, in conjunction with Malaga Bank and Beacon House. Click here to see more photos of both packing and delivering the baskets!
If you would like to join the CVC and participate in coordinated, multi-organization volunteer service projects like this one, as well as increase the visibility of your business's community engagement AND learn new ways to promote corporate philanthropy and employee volunteerism at your organization, call us (310) 212-5009 or click here to learn more.
---
Check out our 2016-2017 Progress Report!
Last May, we asked you to make donations to support a number of projects. As a follow-up, we've created a progress report to show you what we were able to accomplish with your gifts. Click here to learn more and donate to help us continue these programs again for our upcoming 2017-2018 year!
---
Long Beach Serves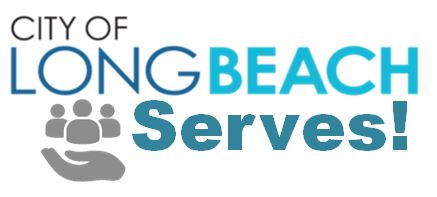 We are proud to be a part of a citywide effort to promote volunteerism in Long Beach. Residents are encouraged to give back and donate time to helping the nonprofits in Long Beach and share their experiences with the hashtag #LBServes.
---