---
Missed your chance to solve the Mortuary Mystery?
Click here to sign up for future updates about our Escape Room fundraiser!
---
How and Why Do YOU Make a Difference?

As a member of our Volunteer Center family, we already know you want to - and do - make a difference in the community. That's why we want to celebrate HOW or WHY you make a difference in honor of Make A Difference Day!

Click here to learn more. You'll find signs to download/print, add HOW or WHY you make a difference, take a selfie and share it on social media using the hashtags #AtTheHeartOfHelping and #MMDAY - any time leading up to, on or after October 28!
---
A Timely Food For Kids Update
Thanks to the Church of Jesus Christ of Latter-day Saints in Redondo Beach for our latest Food For Kids donation of 40 pre-packed bags, plus additional food on top of that. Their delivery consisted of nearly 600 pounds of food for our pantry!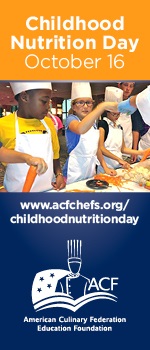 Did you know that October 16 is an important day in the campaign to end food insecurity?
The Food and Agriculture Organization (FAO) of the United Nations celebrates World Food Day on October 16 every year to commemorate the organization's founding in 1945, as well as the progress made towards reaching #ZeroHunger. One of the most celebrated days of the UN calendar, events are organized in over 150 countries across the world to promote worldwide awareness of food security and nutrition.
In addition, Childhood Nutrition Day - a national awareness campaign - was established by the American Culinary Federation (ACF) in 1995. ACF chapters across the nation hold events focused on nutrition and ending childhood hunger.
Would you consider a donation to Food For Kids in honor of these annual campaigns?
---
Downtown Torrance Happenings
If you've been to Downtown Torrance recently, you may have noticed cornstalks and orange ribbon on the light posts. This is part of the Halloween festivities coordinated by the Downtown Torrance Association (DTA), culminating with the Scare Down in Downtown - an area-wide family event - on Saturday, October 28.
The DTA was revived this past summer and the Volunteer Center has been actively involved, along with our neighbors at Red Car Brewery, The Depot, Chado Tea Room, Street Faire Antiques, Cracked Vessel Vintage, South Bay Cheer 360, Black Raven Tattoo and many more! Click here to learn more about the DTA and the Scare Down in Downtown.
---
Check out our 2016-2017 Progress Report!
Last May, we asked you to make donations to support a number of projects. As a follow-up, we've created a progress report to show you what we were able to accomplish with your gifts. Click here to learn more and donate to help us continue these programs again for our upcoming 2017-2018 year!
---
Long Beach Serves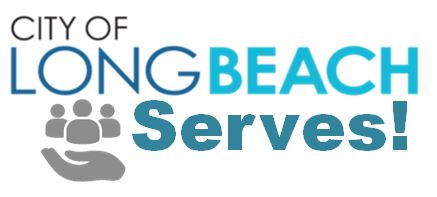 We are proud to be a part of a citywide effort to promote volunteerism in Long Beach. Residents are encouraged to give back and donate time to helping the nonprofits in Long Beach and share their experiences with the hashtag #LBServes.
---