---
The Season of Giving
As you plan your year-end contributions, would you consider making a kind gift to the Volunteer Center? Click here to donate and learn more about the impact of your donation!
---
Double Your Donation and Impact!
Did you know that your generosity has the potential to be doubled? Your donation and/or volunteer hours may be eligible for a matching gift or volunteer grant!
Click here to see if your employer offers a matching gift OR volunteer grant program.
---
Giving Back While Shopping This Season & Beyond

Many of us love how easy Amazon makes shopping for the things we need. Did you know they also make it easy to support a favorite cause just by shopping with them? Simply use the special AmazonSmile URL every time you shop on Amazon and you will automatically support your selected charitable organization, at no cost to you!
There are a few ways to ensure the Volunteer Center receives a percentage of your purchase on eligible items, whether it's for holiday gifts or everyday needs. Click here to learn more!
---
Help Us Celebrate Giving
Join us on Facebook throughout the holiday season to celebrate giving!
Click here to learn how you can help us celebrate and share how or why you:
GIVE your time as a volunteer

GIVE back to the community

GIVE people opportunities to learn and grow

GIVE food and educational supplies to those in need

GIVE monetary support to the charity of your choice
---
Missed your chance to solve the Mortuary Mystery?
Click here to sign up for future updates about our Escape Room fundraiser!
---
Operation Teddy Bear Volunteers-in-Action
Thank you to all the hard-working volunteers who helped pack more than 4,000 schoolbags and teacher appreciation kits, and then delivered them to the schools in anticipation of distribution and reading. Click here to learn more about these Operation Teddy Bear volunteers-in-action!
---
Thanks for Giving to Food For Kids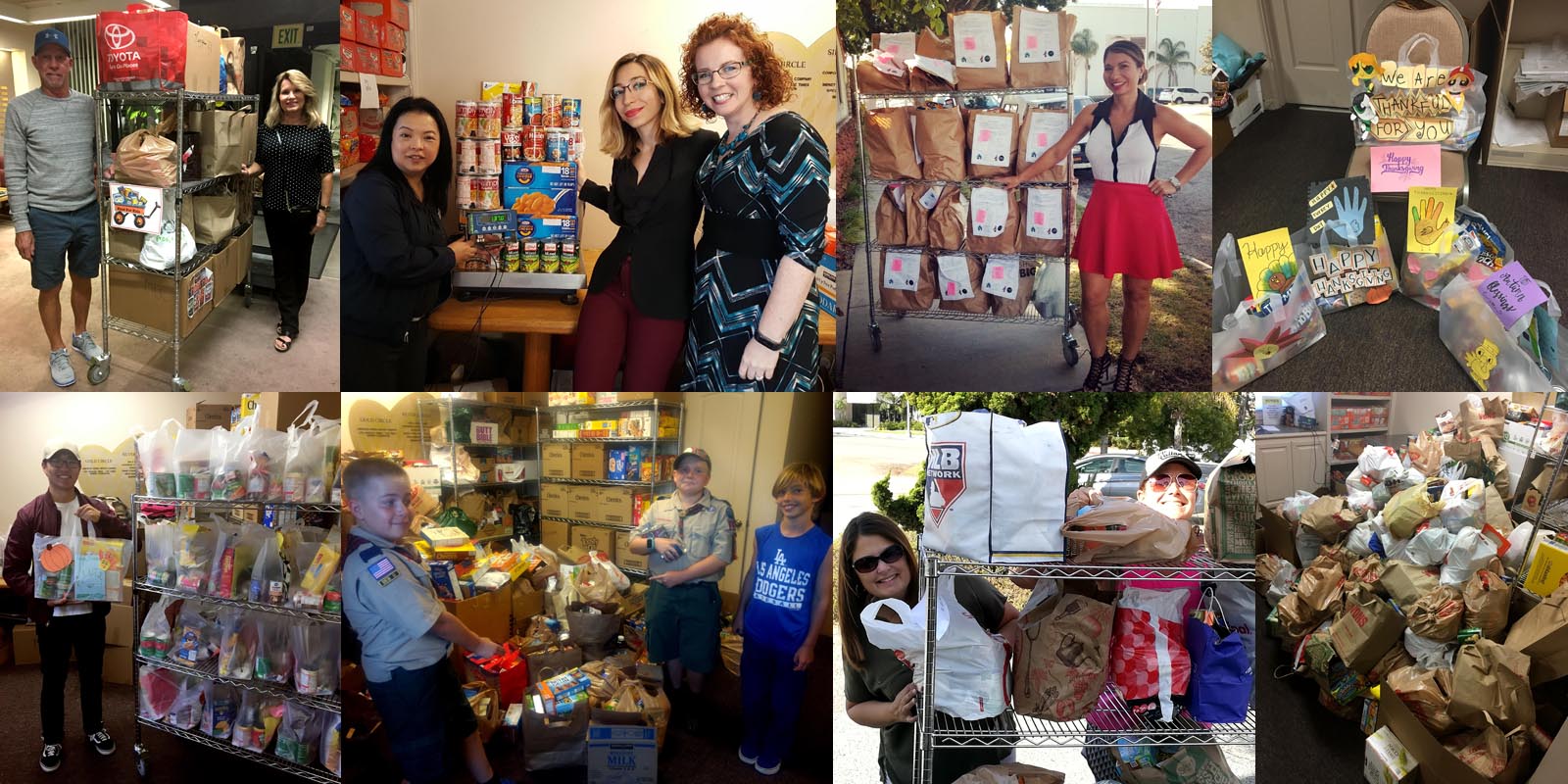 Special thanks to the Old Torrance Neighborhood Association; DoubleTree by Hilton Torrance-South Bay; Erika Edwards of E3 Real Estate; Alpha Phi Omega at California State University, Long Beach; and students at Dapplegray and Riviera Elementary Schools for their recent support of our Food For Kids program!
As a part of their annual Taste of Old Torrance event, the Old Torrance Neighborhood Association (OTNA) asked each guest to bring non-perishable food in addition to the cost to attend. They collected approximately 300 pounds of food and donated the event's proceeds, totaling approximately $750, to Food For Kids!
The DoubleTree by Hilton Torrance-South Bay selected our Food for Kids program as the beneficiary of their fall service project, and employees collected 137 pounds of food through the food drive!
Erika Edwards of E3 Real Estate collects donations for Food For Kids each month. Her latest donation contained 278.5 pounds of food!
Members of Alpha Phi Omega at CSULB donated 42 pre-packed bags of food, decorated the bags, and included cards in each bag featuring original artwork!
Cub Scout Pack 166 and multiple Girl Scout Troops from Dapplegray Elementary School in Rolling Hills Estates donated more than 1,100 pounds of food to our food pantry!
Riviera Elementary School in Torrance donated approximately 1,750 pounds of food collected during the school's recent food drive!
We accept donations at our main office in Torrance Monday through Friday between 8:30 a.m. and 4:00 p.m. You can also bring donations to our booth at the Wilson Park Farmer's Market twice a month (see the calendar of upcoming events to the right for specific dates each month). Click here to review our Non-Perishable Food Shopping List.
---
Check out our 2016-2017 Progress Report!
Last May, we asked you to make donations to support a number of projects. As a follow-up, we've created a progress report to show you what we were able to accomplish with your gifts. Click here to learn more and donate to help us continue these programs again for our upcoming 2017-2018 year!
---
Long Beach Serves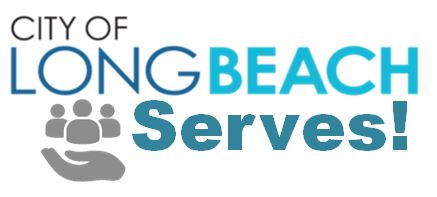 We are proud to be a part of a citywide effort to promote volunteerism in Long Beach. Residents are encouraged to give back and donate time to helping the nonprofits in Long Beach and share their experiences with the hashtag #LBServes.
---