Thank you to everyone who joined us for a fun-filled day of family-friendly games and activities, teaching your kids about helping others while helping us raise funds for our programs and services!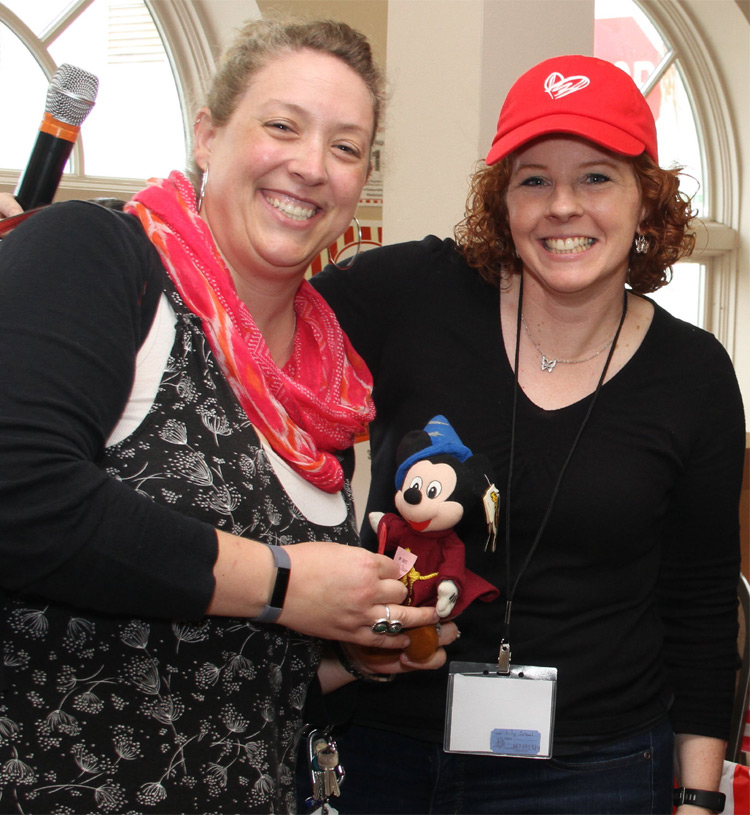 Congratulations to Molly Stewardson, the winner of this year's Special Drawing for 4 Disneyland® Resort 1-Day Park Hopper® Passes!
We are also extremely grateful to our sponsors at the Simon Law Group, Torrance Memorial, Torrance Refining Company, Keenan & Associates, Kinecta, Impact Production, Saatchi & Saatchi, Smart & Final, South Bay Families Connected, South Bay Mommies and Daddies, the California Water Service, DJ Ozzie, MOOG, Torrance Bakery and Torrance Community Credit Union, as well as many volunteers and in-kind donors for making this community celebration possible. Click here for a complete list of supporters.
Click these links to see photos and videos from the event: Photos | Videos
---
---
Donate Your New/Unused Toiletries
Start gathering all those little bottles of shampoo, conditioner and lotions from hotels, along with other toiletries you have sitting around, because the City of Torrance Social Services Commission is holding a Toiletries Drive Monday, March 12 through Friday, March 23! The donations will benefit three local organizations serving those experiencing homelessness: Harbor Interfaith, Family Promise of South Bay, and 1736 Family Crisis Center.
Contact the Commission with questions at (310) 618-5880 or SocialServicesCommission@TorranceCA.Gov.
---
Good Deeds Day and National Volunteer Week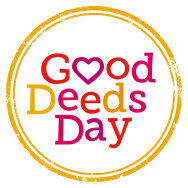 Nowadays there seems to be a "day" for everything, including many days to do good through the officially recognized National Days of Service. One of these opportunities is coming up on Sunday, April 15 - Good Deeds Day!
Good Deeds Day launched in 2007 and went global in 2011, uniting people all over the world in acts of service. The largest Good Deeds Day took place last year, with 2,500,000 participants from 93 countries taking part in 20,000 projects for a total of more than 6.7 million volunteer hours! Want to be part of Good Deeds Day this year? Click here for complete details.
Good Deeds Day happens to also coincide nicely with National Volunteer Week, an opportunity celebrate service the week of April 15-21. We can't wait to recognize and thank you, our amazing community of volunteers, who lend your time, talent, voice and support to causes you care about in our community, including the Volunteer Center!
---
Lea Ann King Honored as Woman of the Year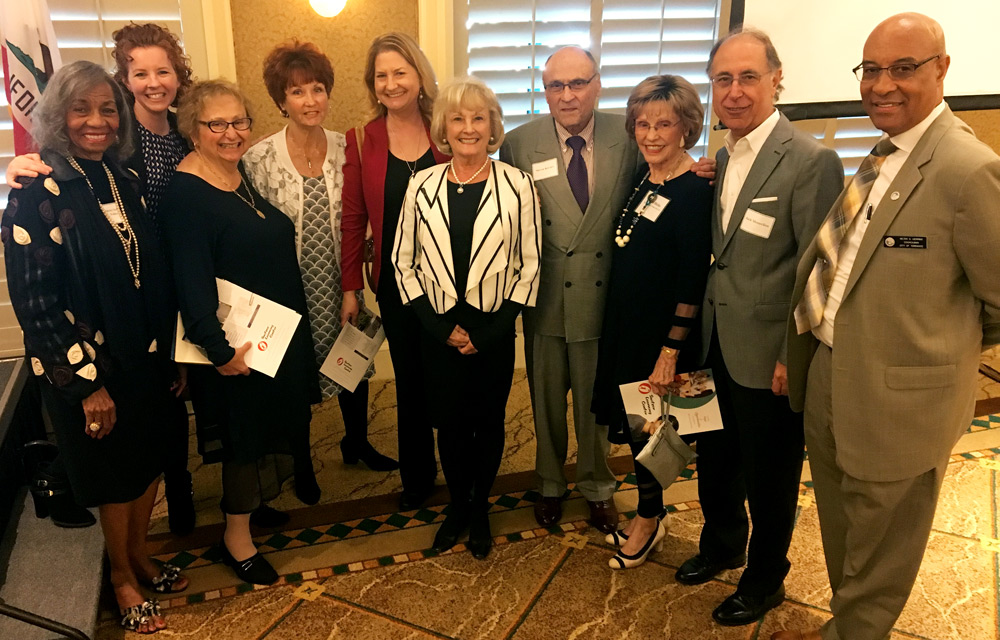 Pictured: Honoree Lea Ann King (center) with Volunteer Center Board Members Shirley Starke-Wallace, Jean Adelsman, Lynne Neuman, Steve Kovary and Jack Messerlian; Volunteer Center President/CEO Sara Myers; former Volunteer Center President/CEO De De Hicks; and Torrance City Council Members Heidi Ashcraft and Milton Herring
Every year, the Switzer Learning Center honors four incredibly dedicated, hard-working, innovative and generous women who have made significant contributions to the South Bay through their work in the community. We are proud to congratulate longtime Board Member and dedicated volunteer Lea Ann King for being among this year's honorees.
Lea Ann was nominated by Torrance City Council Member Heidi Ashcraft and honored for her work to champion social inclusion. The 2018 honorees also included Laurie Brandt, co-owner of Red Car Brewery & Restaurant, for community unity; Supervisor Janice Hahn, representing the 4th District on the LA County Board of Supervisors, for civic leadership; and Jill Smisek Maroney, current president of the Torrance Historical Society, for volunteerism. An honorary Woman of the Year award was also bestowed upon the event's emcee, Carolin Keith Wade, an equally dedicated and generous woman with a strong history of contributions to the South Bay, including the Volunteer Center
Fellow Board Member Jean Adelsman presented the award to Lea Ann, noting that she is a "bias buster" who began a life after college focused on others, and she lives to bring people together. Lea Ann began her remarks by saying it is "so great to be a part of all the women who rock the South Bay" and continued with an informative civics lesson - partially for the benefit of her children and grandchildren in attendance, whom she noted as the motivation to build a more inclusive society. She spoke about her efforts to further diversity and inclusion in our community, as well as her work at the Volunteer Center.
Supervisor Janice Hahn summed up the contributions of the women nicely when she joined in the congratulations to her fellow honorees and said, "You are making your corner of the world so much better and so much more valuable," and we couldn't agree more!
---
Your Generosity Continues to Fill Our Pantry!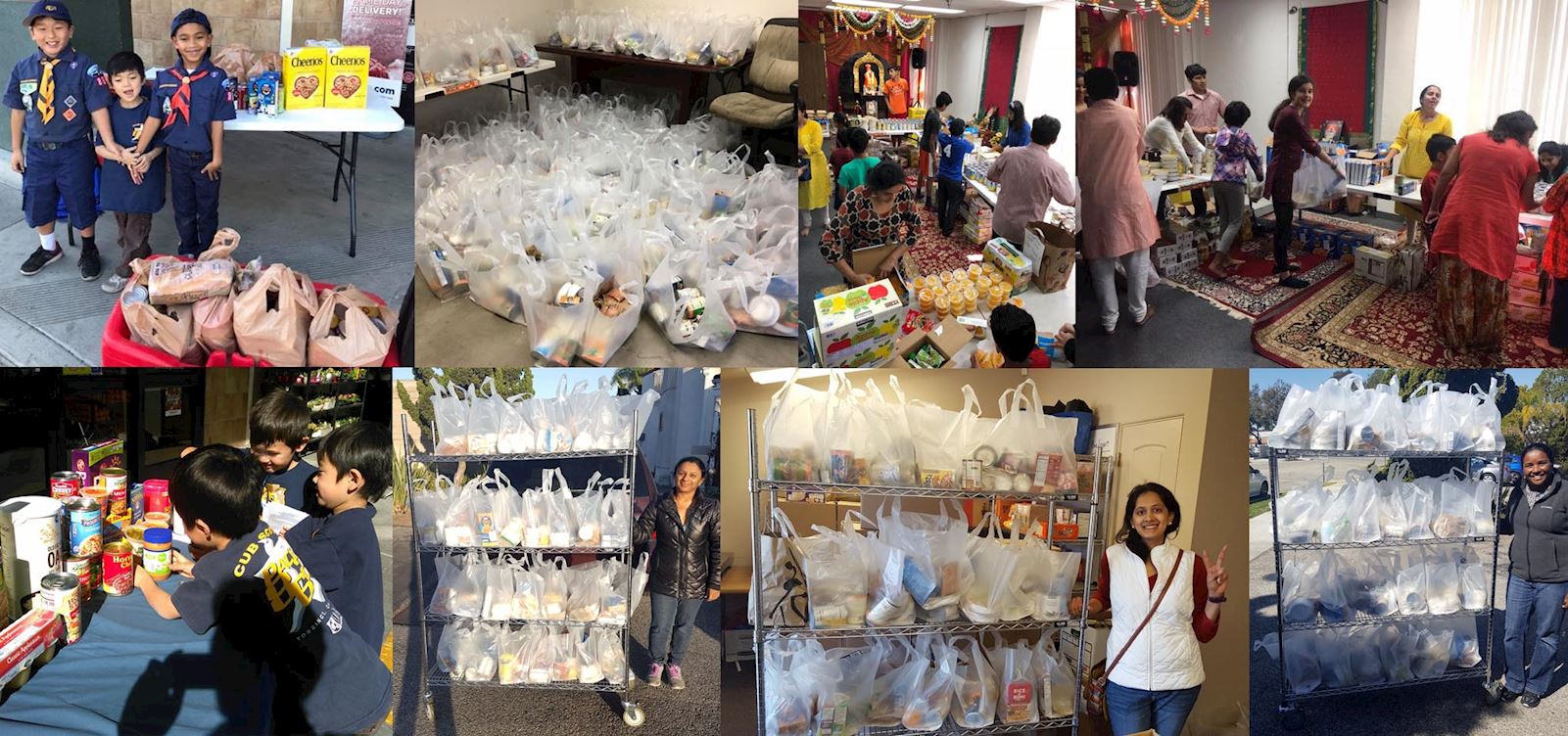 We are so grateful for the support we continue to receive from the local community for our Food For Kids program!
A million thanks to our Affinity Group members who makes a special effort to collect food donations at every meeting they host. Ongoing contributions like these help keep our shelves stocked in between other donations from the community!
A huge thank you Cub Scout Pack 862 in Torrance for hosting a food drive as part of "Scouting for Food," and thank you to the pack's leaders for teaching your Cub Scouts about helping to alleviate hunger in the community. Altogether, Pack 862 collected more than 650 pounds of food and $50 in donations for Food For Kids!
Tremendous thanks to the Sri Panchamukha Hanuman Temple volunteers and South Bay Balvihar families for collecting nearly 2,000 pounds of food and assembling more than 200 bags for Food For Kids!
Donations like these help us fill the bags of food we distribute to eligible families every week. Click here to learn more about the program, including what, how and where you can contribute. You can also learn about the latest Food For Kids donations from the community and more on our Facebook page!
---
Operation Teddy Bear Volunteers-in-Action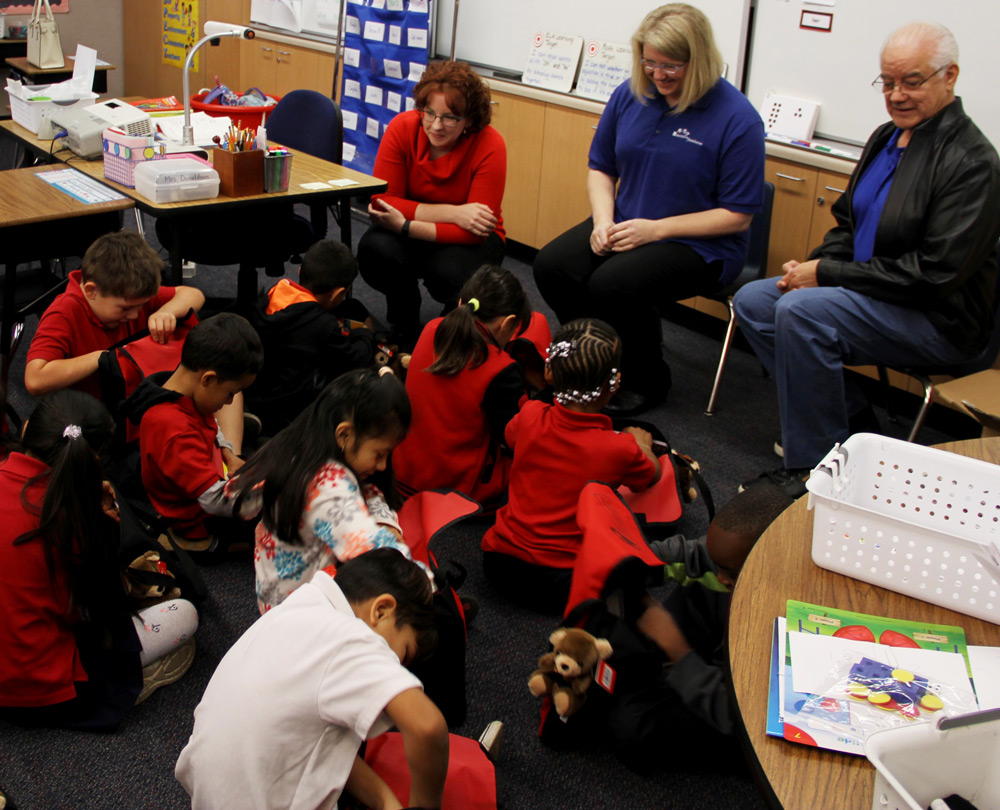 We are truly grateful to the community of volunteers, donors and sponsors that make Operation Teddy Bear possible each year. Thanks to their support, we provided more than 4,000 underserved first-graders at local elementary schools with a kind gift during the 2017 holiday season - a brightly-colored schoolbag filled with educational materials, including reading and coloring books, writing journals, a learning clock, a toothbrush, pencils, crayons, and of course, a teddy bear. Click here to learn more about these Operation Teddy Bear volunteers-in-action!
---
Check out our 2016-2017 Progress Report!
Last May, we asked you to make donations to support a number of projects. As a follow-up, we've created a progress report to show you what we were able to accomplish with your gifts. Click here to learn more and donate to help us continue these programs again through our 2017-2018 year!
---
Long Beach Serves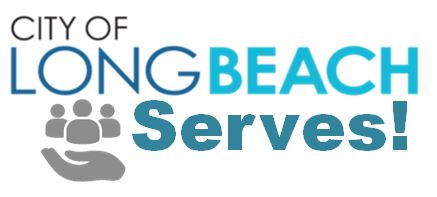 We are proud to be a part of a citywide effort to promote volunteerism in Long Beach. Residents are encouraged to give back and donate time to helping the nonprofits in Long Beach and share their experiences with the hashtag #LBServes.
---