---
Double Your Donation and Impact!
Did you know that your generosity has the potential to be doubled? Your donation and/or volunteer hours may be eligible for a matching gift or volunteer grant!
Click here to see if your employer offers a matching gift OR volunteer grant program.
---
Giving Back While Shopping This Season & Beyond

Don't forget to use the special AmazonSmile URL every time you shop on Amazon - you will automatically support your selected charitable organization, at no cost to you. There are a few ways to ensure the Volunteer Center receives a percentage of your purchase on eligible items through AmazonSmile, whether it's for holiday gifts or everyday needs. Click here for complete details!
---
Lea Ann King Nominated for Woman of the Year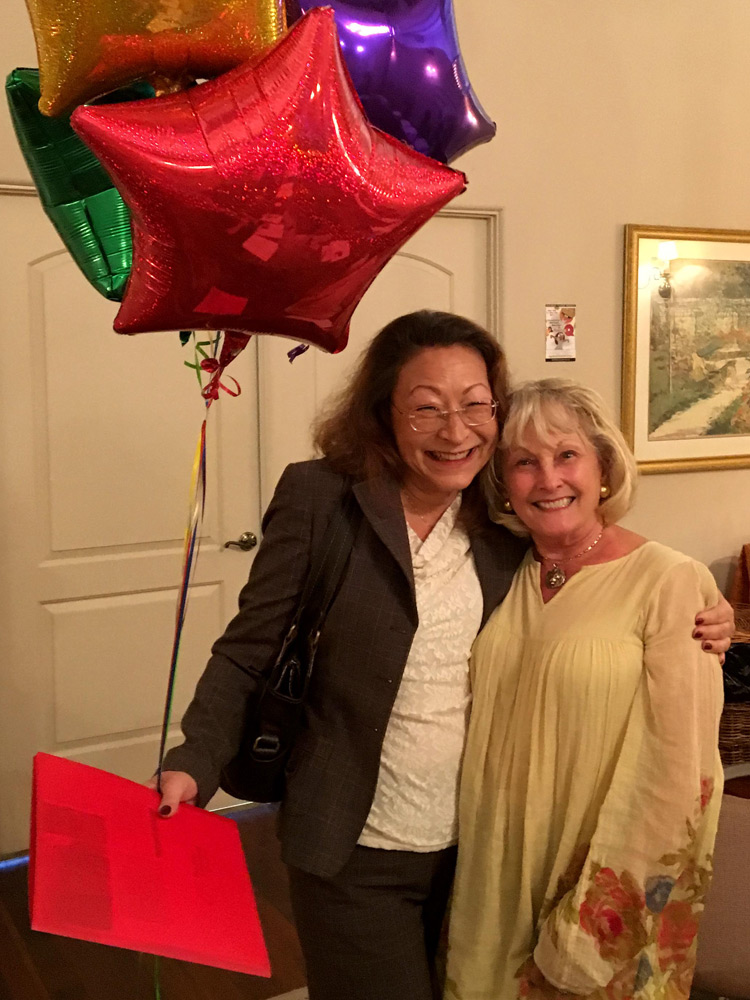 We are delighted to announce that Lea Ann King, a longtime member of our Board of Directors, is one the four women who will be honored as 2018 South Bay Women of the Year, presented annually by the Switzer Learning Center.
Dr. Rebecca Foo, Switzer's Executive Director, surprised Lea Ann at our most recent Volunteer Center board meeting to announce the nomination. We agree that she has indeed made great contributions to the South Bay community. We are grateful for her many contributions to our organization and proud to see her name alongside this year's other nominees!
---
Operation Teddy Bear Volunteers-in-Action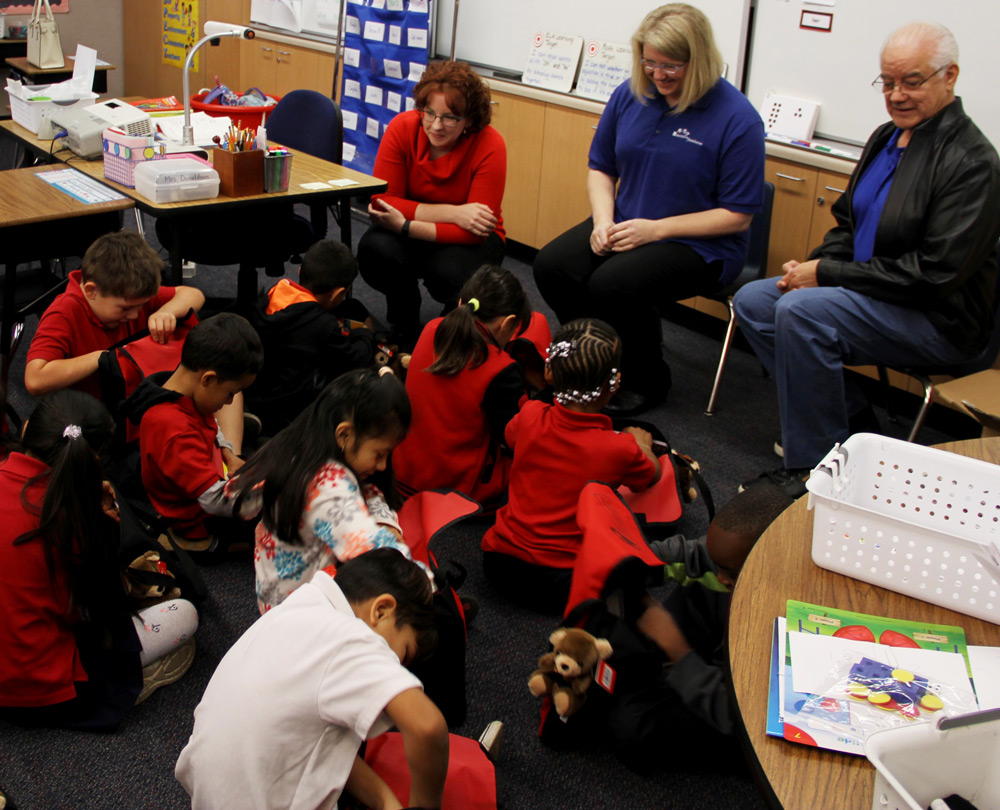 We are truly grateful to the community of volunteers, donors and sponsors that make Operation Teddy Bear possible each year. Thanks to their support, we provided more than 4,000 underserved first-graders at local elementary schools with a kind gift during the 2017 holiday season - a brightly-colored schoolbag filled with educational materials, including reading and coloring books, writing journals, a learning clock, a toothbrush, pencils, crayons, and of course, a teddy bear. Click here to learn more about these Operation Teddy Bear volunteers-in-action!
---
Our Hearts and Shelves are Overflowing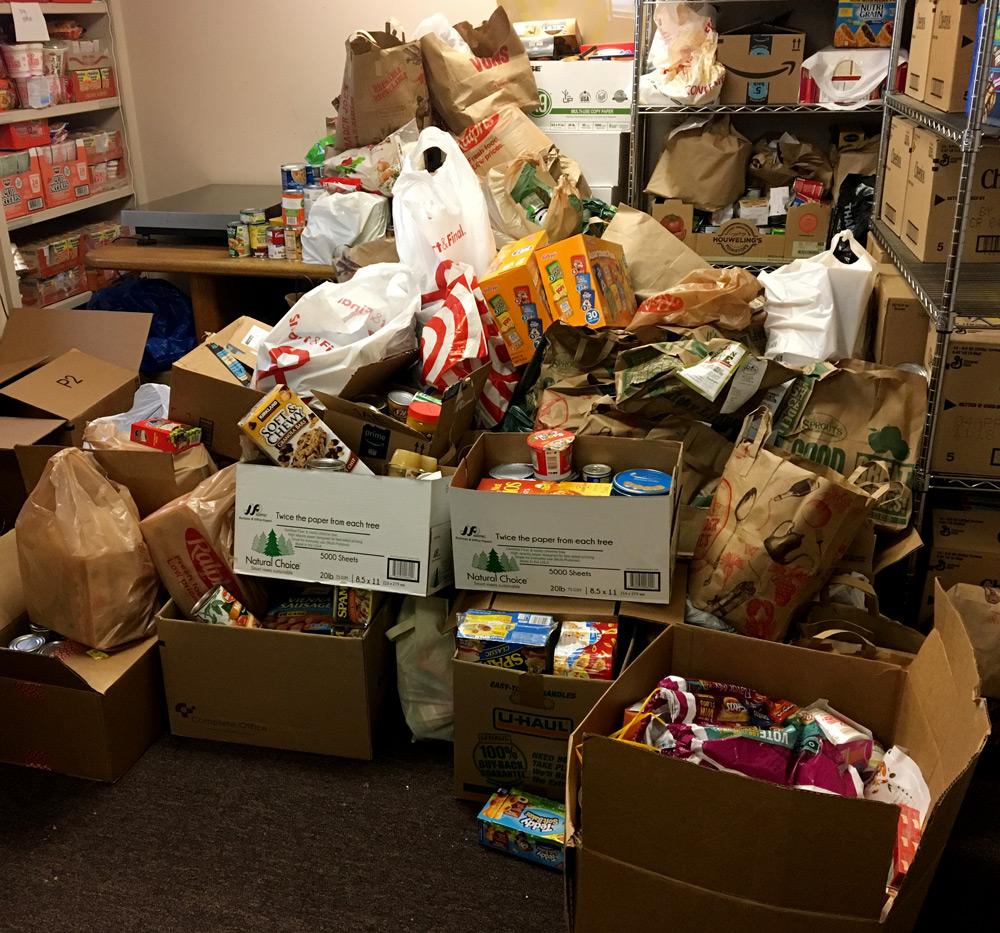 Around this time of year, our food pantry and the surrounding rooms start to look like this... and we couldn't be more grateful! Thank you to Del Amo Hospital, GreenDart, Halau O Kahealani, the Paolucci Family, Simms Restaurant Group, West High School's Interact Club, and several individuals for their recent donations totaling nearly 1,000 pounds of food.
Support like this is how we are able to distribute bags of food to eligible families every week throughout the school year. Click here for details about making donations, including our Non-Perishable Food Shopping List.
---
Check out our 2016-2017 Progress Report!
Last May, we asked you to make donations to support a number of projects. As a follow-up, we've created a progress report to show you what we were able to accomplish with your gifts. Click here to learn more and donate to help us continue these programs again for our upcoming 2017-2018 year!
---
Long Beach Serves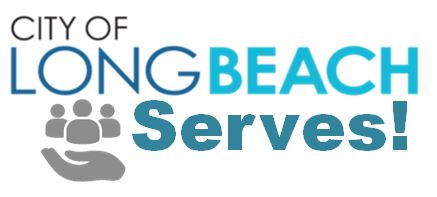 We are proud to be a part of a citywide effort to promote volunteerism in Long Beach. Residents are encouraged to give back and donate time to helping the nonprofits in Long Beach and share their experiences with the hashtag #LBServes.
---