Celebrating the Season of Giving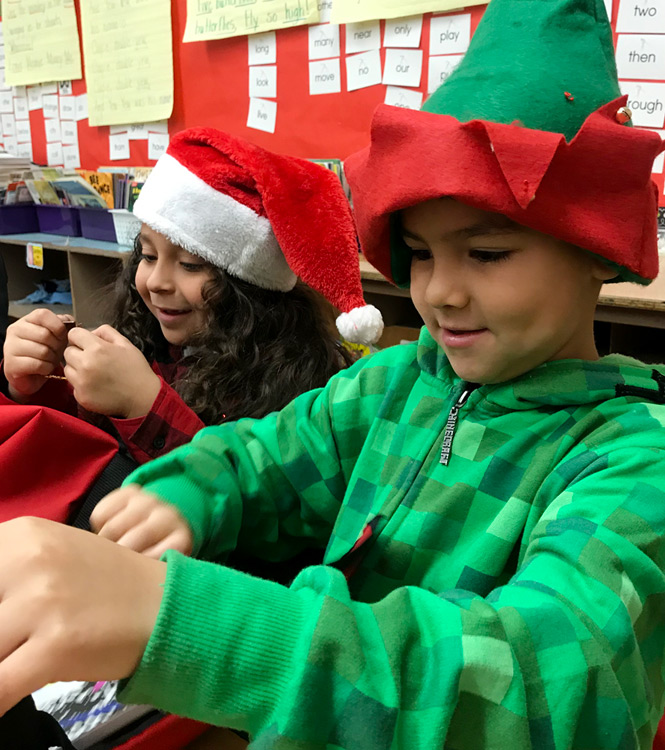 ADOPT-A-FAMILY: If you are looking for opportunities to volunteer or give back this holiday season, consider adopting a family in need through a local organization! Click here for details.
TOY DRIVES: There are many organizations accepting toy donations during the holiday season. The Torrance Police and Fire Departments are hosting their annual toy drive, and the Spark of Love Toy Drive, in partnership with Toys for Tots, accepts donations at fire stations throughout Southern California.
---
Presenting our 2017-2018 Annual Report!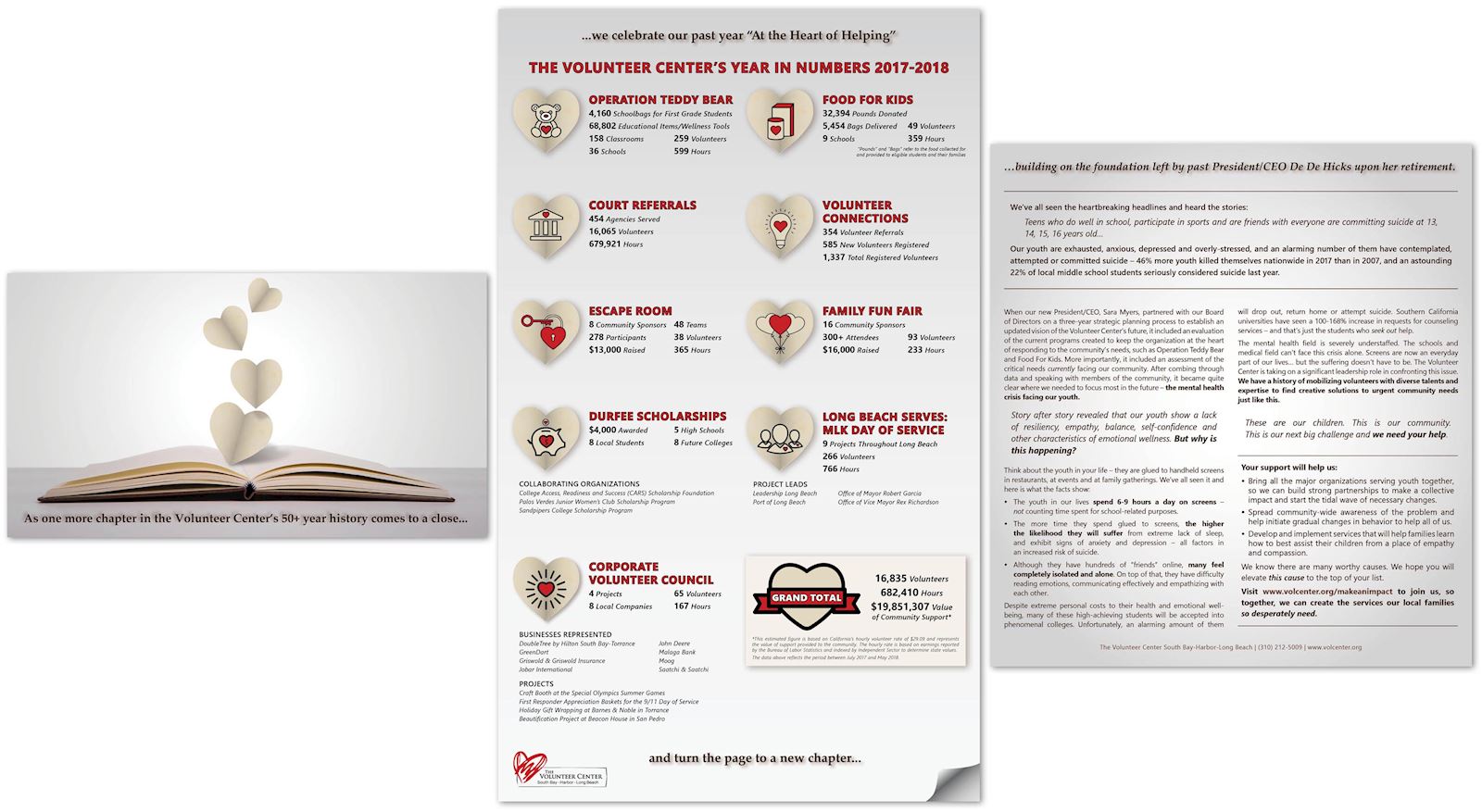 Click here to check out our Annual Report and learn more about the next inspiring chapter in the Volunteer Center's 50+ year history! After you read about our past and future in the Annual Report, we hope you'll join us in making an impact with a donation, so we can continue to meet the needs of our community and be "at the heart of helping" together.
If you haven't been to our Youth Mental Health page recently, check out the updated information!
---
---
Jean Twenge Discusses Screen Time & Mental Health
Last month, we held our first major community event focused on youth mental health - an evening with nationally-renowned author and psychology professor Dr. Jean Twenge, in partnership with Torrance Unified School District and South Bay Families Connected. Dr. Twenge delivered an engaging presentation, including eye-opening data from her research on "iGen" and practical tips to counter the effects of screens on teens, which were in line with the services we are currently developing - a Parent Education Course, the reinvention of our popular Teen Program, and a Community-wide Awareness Campaign.
Before the presentation, we hosted a Special Reception for community leaders and those who have played an integral role in our work over the past year. It was truly gratifying to hear Dr. Twenge - who we have quoted in countless conversations - confirm that we are headed in the right direction. Click here to learn more about what we're focusing on, why and the services we're developing. Click here to see more photos from the recent event on Facebook.
---
Another Year of Packing Schoolbags in the Books
We successfully completed three days of packing more than 4,000 Operation Teddy Bear schoolbags! We are thrilled that all the schoolbags are now ready for distribution next month, and we couldn't have done it without the help of our amazing volunteers from our Affinity Group, Beacon House, John Deere, Kinecta, Rotary Club of Manhattan Beach, Sandpipers, Sandpiper Juniors, South Bay Touring A's, and Uhaul Moving and Storage of Carson, as well as some of our Food For Kids volunteers. See a few videos of packing-in-action on YouTube or Facebook.
We are extremely grateful to our major sponsors and in-kind donors for making this program a reality, including the Affinity Group, California Water Service, John Deere Foundation, Keenan & Associates, Kinecta Federal Credit Union, Molina Foundation, Rudolph J. and Daphne A. Munzer Foundation, Port of Long Beach, Port of Los Angeles, QuinStar Technology, Rotary Club of Manhattan Beach, Sandpipers Philanthropy Trust, Valero Energy Foundation and Watson Land Company. Click here to learn more about Operation Teddy Bear and view a complete list of sponsors.
---
Your Latest Donations to Food For Kids
We are so grateful for the support we continue to receive from the local community for our Food For Kids program!
Students from Alpha Gamma Sigma Honor Society at El Camino College donated 66 pounds of food!
Two Torrance troops participated in "Scouting For Food:" Boy Scout Troop 718 collected 1,478 pounds of food, while Cub Scout Pack 718 collected 1,606 pounds of food!
The Emerald Church in Lomita donated 389 pounds of food!
Girl Scout Troops 2385, 3355, 3735 and 9286 hosted a school-wide food drive at Dapplegray Elementary School in Palos Verdes Estates, collecting and donating just under 600 pounds of food!
The South Bay Chapter of the National Charity League hosted a food drive, donating 303 pounds of food. They also created Thanksgiving Cards for us to include in the bags we deliver!
The Pacific Unitarian Church in Rancho Palos Verdes took on a unique challenge, collecting and donating 76 can openers for the families we serve who don't have one of their own!
Our September Food Drive at the Torrance Smart & Final stores - with donations from you at check-out - resulted in nearly 700 pounds of food!
The local Social Security Office participated in Feds Unite Against Hunger, donating 229 pounds of food!
Swim Torrance collected 415 pounds of food, and then visited the Volunteer Center with their donation to teach their young members about giving back by packing 44 bags of food for local families!
A kind-hearted local 10th grade student, Xander Higbolt, collected and donated 146 pounds of food!
Click here for more information about how you too can help this important effort, including a downloadable copy of our Shelf-Stable Shopping List. We've also made it easy to support Food For Kids through our Amazon.com Wish List. Want to learn about the latest Food For Kids donations as they happen and see other regular updates? Follow us on Facebook, Instagram and Twitter!
---
Kathleen Terry Honored for Going Above & Beyond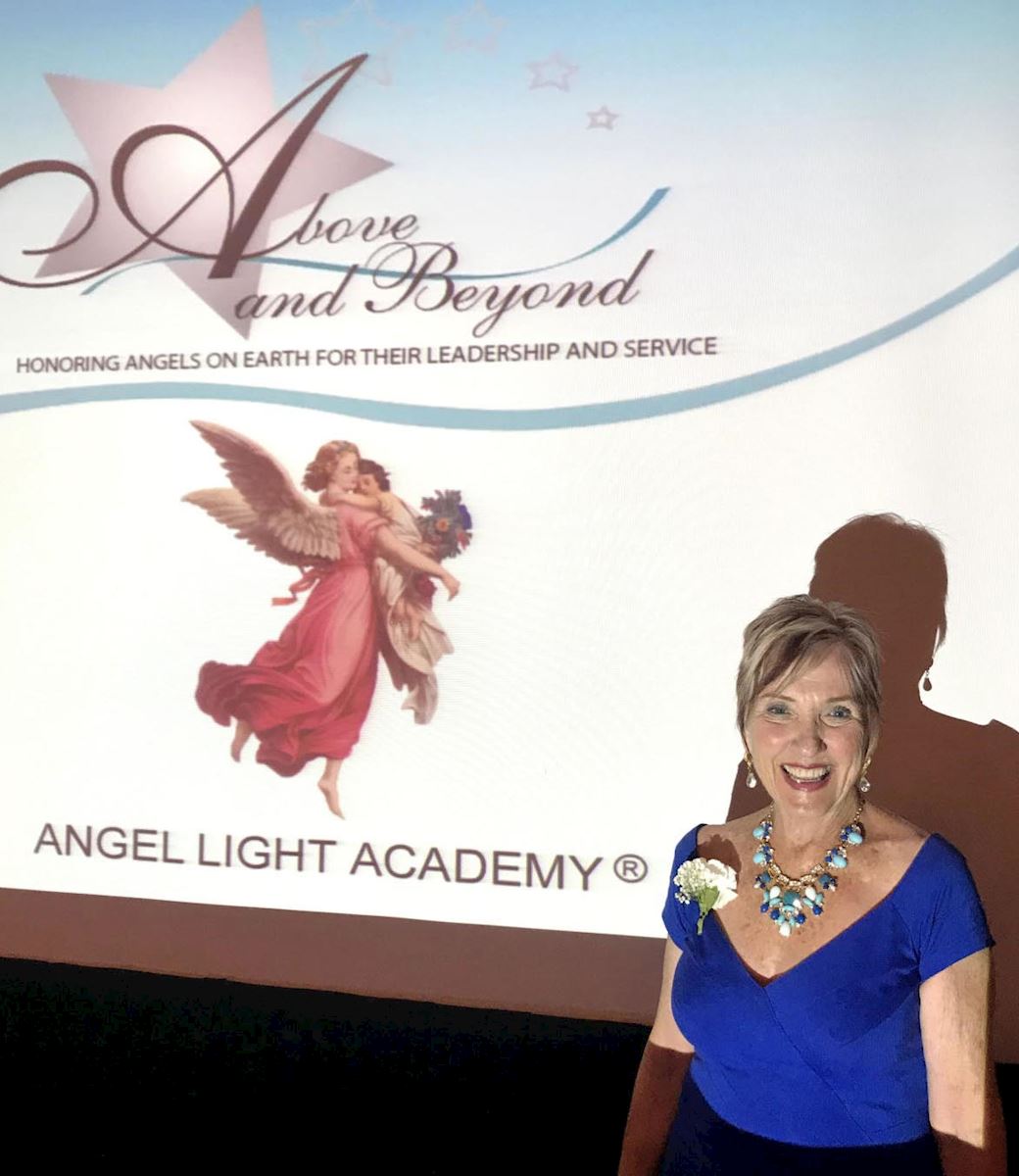 We are proud to announce that our longtime Board Member and dedicated volunteer Kathleen Terry was honored for "Excellence in Community Leadership and Service" by the Angel Light Academy Leadership Training Institute at their recent Above and Beyond Coastal Gala. Established in 2009, the event serves as a recognition program for the "doers" in local communities, and each of the 12 honorees were nominated by their peers for demonstrating that they consistently go above and beyond.
Kathleen was nominated for this honor in recognition for her work with Leadership Manhattan Beach. In addition, she has spent nearly 20 years as a South Bay community leader with such organizations as the Crown Jewel Club, Leadership Redondo Beach, the PS I Love You Foundation and the Rotary Club of Manhattan Beach, where she previously served as President.
---
More Ways to Help with Amazon.com
So many of us do our shopping online these days... if that sounds like you and you're shopping through Amazon.com, we've made it easy for you to support Food For Kids by creating an Amazon.com Wish List! Skim the list here and consider adding something to your cart. These items will be sent directly to the Volunteer Center, and if you use AmazonSmile during check out, we will also benefit from the total purchase (click here for our AmazonSmile donation page or simply set us as the charity you support through this program).
---
Kids For Kids' Unique, Artistic & Creative Success
On a Sunday afternoon during the recent heat wave, a cool breeze ran through the back yard of Dr. Michele and Paula Del Vicario. Guests mingled on the lawn, enjoying music by Palos Verdes High School students, as a small army of colorful goats were on parade for all to enjoy. It was the perfect afternoon to celebrate the success of the Affinity Group's unique fundraiser, Kids For Kids, raising more than $20,000 for Operation Teddy Bear!
This project was the brilliant idea of co-chair Sharon Ryan, who headed up the endeavor with her daughter and co-chair, Jennifer Ryan Marshall. We are so thankful for their hard work in coordinating all the details of the project, including the 23 painted or otherwise artistically-created resin goat statues, each one a masterpiece completely unique and different from the next.
Our immense gratitude goes to our friends and neighbors at Destination: Art and the Torrance Artists' Guild for spearheading the goat-art process for a majority of the "kids!" David Wolfram, president of both groups, worked hard to help Sharon and Jennifer recruit many of the artists from their participating members and coordinate related details. We encourage you to visit Destination: Art - a nonprofit gallery in Downtown Torrance - and discover all the wonderful local talent they feature on a regular basis!
A big thank you to the members of the Affinity Group committee - Dianne Bozler, Virginia Butler, Anne Destabelle, Francine Gamble, De De Hicks, Joyce Kochanowski, Jacky Mason and Cherri Olson - who helped Sharon and Jennifer line up the program's sponsors and attended to all the details for this culminating reception with live and silent auctions. The live auction featured five of the "kid" creations, a stay at Terranea Resort, and a child's rocking chair hand-painted by one of the artists, while the silent auction featured more unique artwork. Special thanks to Dave Diestal, a friend of the Affinity Group, who served as auctioneer complete with witty repartee.
The afternoon featured remarks by the Volunteer Center's President/CEO Sara Myers and the Affinity Group's President, De De Hicks. Both spoke about the impact of Operation Teddy Bear, and De De also thanked the afternoon's hosts, Dr. Michele and Paula Del Vicario, along with everyone else who made the fundraiser a success.
We encourage you to visit kidsforkidsotb.org to see all 23 "kids" and learn about the artists who created them. The website also acknowledges the fundraiser's generous sponsors and everyone who made this fundraiser a success!
---
The Volunteer Center is a participant of the UCommunity - UPrinting Sponsorship Program.