Please Note: The Court Referred Community Service Offices are now open with limited resources.
All guests must wear masks and practice social distancing when visiting the Volunteer Center. Plexiglas barriers have been added for everyone's safety. In addition, we ask that you do not enter the building if you are experiencing symptoms of respiratory illness, including fever or cough.
---
Congratulations to Our Winners!
More than 140 team members competed in our forty mission during our first virtual Scavenger Hunt on March 20th. The teams had a blast submitting evidence for zany challenges, and raised more than $8,500 for our programs!
Congratulations to I Tried for coming in first place. The teams earned heart points towards prizes. Our three prize-winning teams ended up being Monarchy, KristaSpen, and Tomithy, K8 & Fam. They will be receiving a variety of gift cards, including a generous donation from sponsor, In-N-Out.
---
Parent Education Series - No Cost!
Parents of middle and high school-aged teens are invited to sign up at no cost for an educational virtual series. Presenters Ariel Mendelson, MS, APCC, and Amin Momand, MS, APCC, PPS, will offer the following topics:
Session 1: Your Teen's Love Language Thurs. April 22, 2021 at 7:00 pm PDT
Explore ways to connect and communicate that resonate with your child.
Session 2: Decoding Teen Behavior Thurs. April 29, 2021 at 7:00 pm PDT
Learn the science behind teen brain development.
Session 3: Teen's Stress Toolkit Sat. May 8, 2021 at 9:00 am PDT
Learn specific skills to help your child cope with stress.
To register, go to macygrimtherapy.com. Click "request appointment."
Enter your information, and in "messages" indicate which classes you'd like to join. You will receive an email containing your Zoom invitation.
To request a private session for a larger group such as Scouts, faith community, or service club, contact Sara Myers at 310-212-5009 sara@volcenter.org.
---
Durfee Scholarship Program Now Accepting Applications
The Durfee Family Scholarship provides financial assistance to deserving young people who, despite personal challenges, are striving to attend institutions of higher learning. Five $2,000 scholarships will be awarded to university or college-bound students in South Bay, Harbor and Long Beach school districts.
Interested students must be US citizens who are graduating seniors from a school within our service area and be accepted into an accredited university or college. Preference will be given to students attending colleges, community colleges or technical schools within the state of California.
Fitting with our mission, students must demonstrate a willingness to make a positive contribution to their community through volunteerism and/or acts of empathy and compassion for those in need.
To apply, fill out this application form and email it to: jeanadelsman@yahoo.com
---
Special "Hug Challenge!"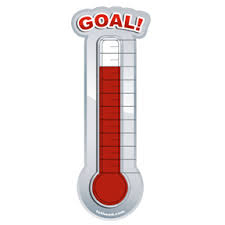 We are looking for more donors to sign up to give $20 a month (or an amount that's comfortable), as a supportive "monthly hug" to meet the needs of local families all year long. You will help provide healthy meals, books, school supplies, toys and emotional support and you will keep our volunteers "at the heart of helping" when they are needed most... every single month!
Your gifts will be matched by an incredibly generous $50,000 challenge grant from incoming Board Chair Dianne Bozler and her husband Hans.
---