Please Note: The Court Referred Community Service Offices are now open with limited resources.
All guests must wear masks and practice social distancing when visiting the Volunteer Center. Plexiglas barriers have been added for everyone's safety. In addition, we ask that you do not enter the building if you are experiencing symptoms of respiratory illness, including fever or cough.
---
Applications Now Open for Our Summer Connect Program!

We are now accepting applications for our Summer Connect Program. For more information, visit: www.volcenter.org/connect
---
Parent Education Series Offered Again - No Cost!
The Volunteer Center, in partnership with Macy Grim Therapy, is offering an educational series geared toward parents of middle and high school aged youth at no cost. The sessions are one hour each and will be offered virtually. Presenters Macy Grim, Ariel Mendelson, MS, APCC, and Rachel Edwards, MA, APCC will offer the following topics:
Session 1: Teen's Stress Toolkit Wednesday, June 9, 2021 at 7:00 pm PDT
Learn specific skills to help your child cope with stress.
Session 2: Your Teen's Love Language Friday, June 18, 2021 at 7:00 pm PDTF
Explore ways to connect and communicate that resonate with your child.
Session 3: Decoding Teen Behavior Thursday, July 8, 2021 at 7:00 pm PDT
Learn the science behind teen brain development.
To register, go to macygrimtherapy.com. Click "request appointment."
Enter your information, and in "messages" indicate which classes you'd like to join. You will receive an email containing your Zoom invitation.
To request a private session for a larger group such as Scouts, faith community, or service club, contact Sara Myers at 310-212-5009 sara@volcenter.org.
---
Special "Hug Challenge!"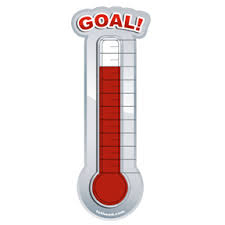 We are looking for more donors to sign up to give $20 a month (or an amount that's comfortable), as a supportive "monthly hug" to meet the needs of local families all year long. You will help provide healthy meals, books, school supplies, toys and emotional support and you will keep our volunteers "at the heart of helping" when they are needed most... every single month!
Your gifts will be matched by an incredibly generous $50,000 challenge grant from incoming Board Chair Dianne Bozler and her husband Hans.
---