Missed your chance to solve the Mortuary Mystery?
Click here for details about our NEW Limited Engagement of South Bay Escape Room: Mortuary Mystery June 1 - July 27, and click here to sign up for email updates about our Escape Room fundraiser!
---
---
Local Teens Invited to #ProtectURFuture
Our friends at the Attic Teen Center and Mothers Against Drunk Driving (MADD) are hosting #ProtectURFuture on Thursday, May 31 at 5 p.m. at The Attic (2320 West Carson St., Torrance, CA 90501). #ProtectUrFuture is an evening that will empower local teens to make safe choices for the future, and it is presented in collaboration with the City of Torrance Community Services Department, Recreation Services Division. Click here or click the image below for more information.
---
The CVC Welcomes Spring with a Service Project
Last month, Corporate Volunteer Council (CVC) members from GreenDart, Malaga Bank and Moog worked alongside Volunteer Center staff and a few of the Beacon House men to create a beautiful garden at the Beacon House's Bartlett Center in San Pedro as the CVC's Spring Service Project. From weeding and preparing the ground to planting vegetables and a variety of plants, the project was a huge success and everyone from the Beacon House shared their gratitude with those involved.
Service and helping others is a huge part of recovery for the men at the Beacon House. They are committed to developing strong relationships with the community as part of their state-certified residential drug and alcohol treatment program in San Pedro, and they are quite successful at it! We continue to be impressed and grateful for the Beacon House volunteers who help us with Operation Teddy Bear and other programs throughout the year, so when members of CVC came up with an opportunity to volunteer and help them back, everyone said an emphatic "yes!" The results in the photos above truly speak for themselves. Click here to see more photos from the project.
---
Become a Kids For Kids Sponsor!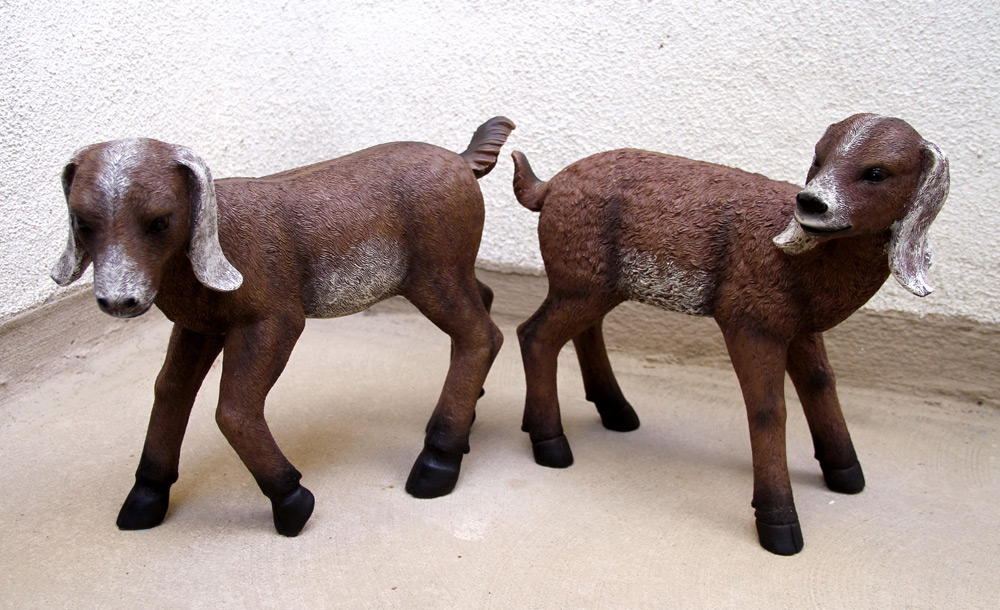 The Volunteer Center is grateful to the Affinity Group for their leadership in creating unique fundraisers year-after-year. This year, they've launched Kids For Kids, a wonderful opportunity for individuals, corporations and organizations to join the Affinity Group in supporting Operation Teddy Bear. Inspired by the goats used to clear brush on the hillsides of the Palos Verdes Peninsula and other areas in the South Bay, Kids For Kids sponsors will receive a special gift from the Affinity Group: a resin statue of a baby goat - otherwise known as a "kid!"

One of these charming statues with adorable faces, realistic eyes and playful poses (pictured) will be hand painted with a unique design by a local artist, unless you prefer to keep the natural look of your "kid." Your Kids For Kids sponsorship will be acknowledged on a special website,
---
A "Tea-riffic" National Volunteer Week
Last month, we put a well-deserved spotlight on our year-round, consistent volunteers in appreciation for all they do to keep things running smoothly, and Board Member JoAnn Angeli encouraged everyone to celebrate volunteers for making a difference in the community. The recognition didn't stop there. When our volunteers arrived for their shifts during National Volunteer Week, they found personal notes of gratitude along with gifts to thank them for being "Tea-riffic" volunteers: an assortment of tea and reusable cups - a token of appreciation to thank them for everything they do!
---
Overwhelming Community Support for Food for Kids
We are so grateful for the support we continue to receive from the local community for our Food For Kids program!
Diane Archibald regularly donates food throughout the year, and her most recent donation in April contained 25 pounds of food!
Vlogger Karl Arrieta held a food drive for his birthday, where he collected and donated 155 pounds of food!
AT&T held a food drive and packing event, where they collected food, packed 98 bags and donated an additional 51 pounds of food!
An 8-year-old named Logan arranged a food drive at Bishop Montgomery High School as part of a community service project, where he collected and donated more than 250 pounds of food!
Cal State Long Beach's Child Abuse Prevention Club collected and donated more than 300 pounds of food!
Girl Scout Troop 17165 in Torrance collected and donated nearly 230 pounds of food!
Kathy and Joe Gray donated more than 80 pounds of food!
Journey of Faith in Manhattan Beach held their Spring Food Drive, resulting in a donation of 330 pre-packed bags of food, plus an additional 879 pounds of food, for a total of more than 4,000 pounds of food!
Dawn Kaliban's latest delivery, part of monthly donation to Food For Kids, contained 8 bags of food!
The Kiwanis Club of Rolling Hills Estates donated more than 400 pounds of food!
The Krojansky Family donated 20 pounds of food and their two young donors got a lesson in kindness!
Genie Moreno donated nearly 50 pounds of food, which was delivered by Board Member Jean Adelsman!
The members of the Torrance Woman's Club collected and donated nearly 600 pounds of food and $570 to help support the program!
Letter carriers across the country joined together to Stamp Out Hunger on Saturday, May 12, and our local Torrance Post Office donated 285 pounds of food to Food For Kids!
Yoshinoya collected and donated a METRIC TON of food - more than 2,100 pounds to be exact - during their team's recent food drive!
Lisa Zane donated more than 100 pounds of food!
Donations like these help us fill the bags of food we distribute to eligible families every week. Click here to learn more about the program, including what, how and where you can contribute. You can also learn about the latest Food For Kids donations from the community and more on our Facebook page!
---
Operation Teddy Bear Volunteers-in-Action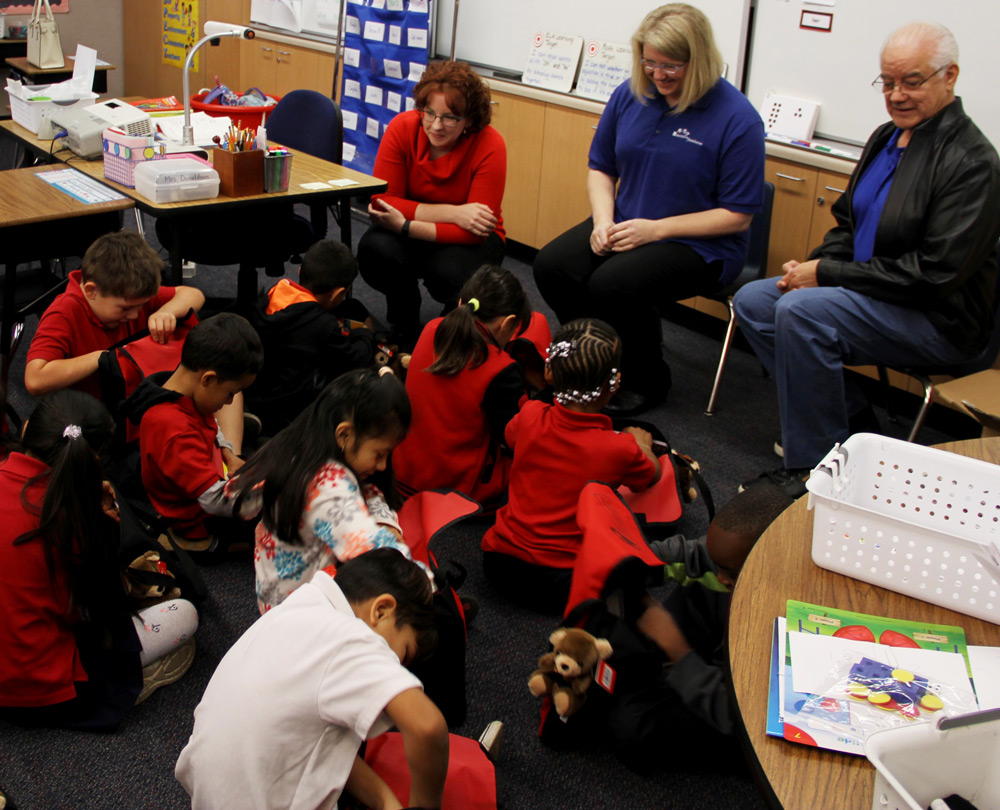 We are truly grateful to the community of volunteers, donors and sponsors that make Operation Teddy Bear possible each year. Thanks to their support, we provided more than 4,000 underserved first-graders at local elementary schools with a kind gift during the 2017 holiday season - a brightly-colored schoolbag filled with educational materials, including reading and coloring books, writing journals, a learning clock, a toothbrush, pencils, crayons, and of course, a teddy bear. Click here to learn more about these Operation Teddy Bear volunteers-in-action!
---
Check out our 2016-2017 Progress Report!
Last May, we asked you to make donations to support a number of projects. As a follow-up, we've created a progress report to show you what we were able to accomplish with your gifts. Click here to learn more and donate to help us continue these programs again through our 2017-2018 year!
---
Long Beach Serves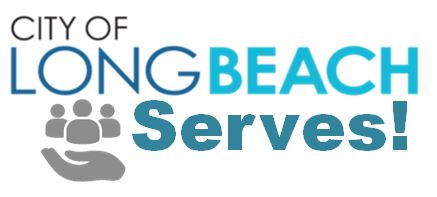 We are proud to be a part of a citywide effort to promote volunteerism in Long Beach. Residents are encouraged to give back and donate time to helping the nonprofits in Long Beach and share their experiences with the hashtag #LBServes.
---